Archive for February, 2019
The NWA Men's Conference was Outstanding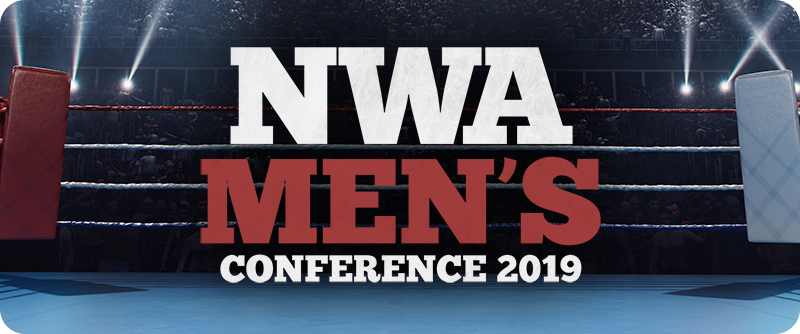 Our Men's Conference on Sunday night was outstanding. We had 1,000+ men in attendance for this dynamic worship experience and time of teaching from Dr. Jarrett Stephens and Dr. Kie Bowman. These men brought the Word of God and we are grateful for their influence on the men of Northwest Arkansas.
New Sermon Series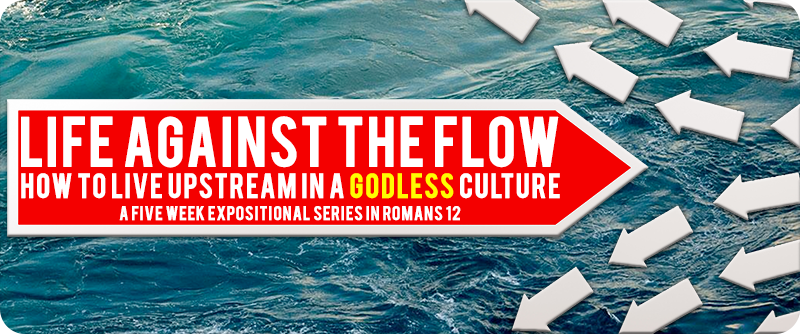 This Sunday, we begin a new sermon series, Life Against the Flow – How to Live Upstream in a Godless Culture. This Sunday's message is entitled The Transformed Life. In our culture today, this is more important than ever for Christ followers to understand and implement. Join us this Sunday and bring a friend.
The Week of Prayer for North American Missions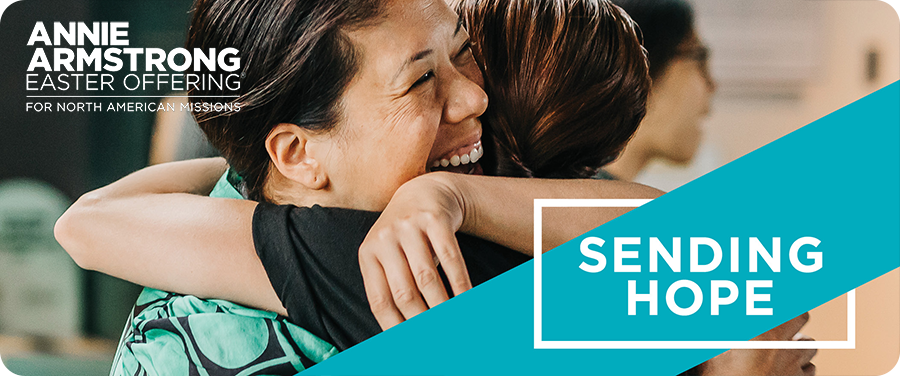 As we approach Easter, we also near our annual Annie Armstrong Easter Offering for North American Missions. It may not feel like it, but there are many places in North America that need the gospel message. The North American Mission Board of the Southern Baptist Convention is tasked with reaching North America. As part of our mission as a denomination and as a church, we join with others in giving over and above to the missionary effort in North America. We can also pray. The week of March 3-10 is a week of prayer for North American Missions, Sending Hope, where we have the opportunity to pray specifically for five different missionaries/missionary families in North America. You can download a prayer guide here or pick one up at your campus on Sunday.
Time Change is Coming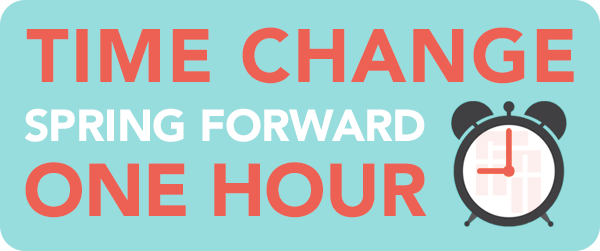 Next weekend, we leave early, dark evenings behind and spring forward our clocks one hour on Saturday evening, March 9. We will lose one hour of sleep on Saturday evening, but will make up for it in more light during the evenings as we move into spring and summer. It is always a challenging time change, and I want to encourage us all to be diligent to be at church on Sunday morning.
Important Dates for Spring and Summer
Now is the time to begin planning your involvement at Cross Church during the spring and summer months. These important dates are not all inclusive of our Cross Church activities during these months, but I can assure you, you will not want to miss these opportunities.
April 7: Kids Day at Cross Church
April 14: Widow's Banquet
April 20-21: Easter Weekend
May 12: Mother's Day & Parent/Child Dedication
June 10-13: Kids Camp Siloam
June 23-28: High School Camp at Glorieta
June 30: Summer Freedom Sunday, morning services
June 30: Baptism & Fireworks at the Crosses, evening
July 8-11: Vacation Bible School
July 16-19: Middle School Camp at Sky Ranch
August 18: Back-to-School Sunday
Mark your calendar now!
See You Sunday,
Ronnie W. Floyd

As this article releases, we are almost two months away from the National Day of Prayer. I want to appeal to each of you to be involved in and on the National Day of Prayer on Thursday, May 2, 2019.
1. Mark the date now on your calendar: Thursday, May 2.
2. Plan to be part of a prayer observance in your town, city, or county.
Discover where an observance is already planned and join in.
Create another gathering in your region, as there is always room for more.
Begin to have an observance for your church and involve other churches.
Have an observance in your workplace during lunch or when the management at your job would be willing to let you meet.
Begin an observance in your elementary, middle or high school, college or university. Schools will usually work with you if you follow the correct protocol for permission and acceptance.
Start an observance in your neighborhood.
3. Survey our website, nationaldayofprayer.org, and discover many training materials offered online as well as written procedures that will help you.
4. POST SOMETHING NOW about the National Day of Prayer on your social media, pointing people to the day. Help us get the word out about it. Here is the theme infographic you can post on Instagram, Twitter, and Facebook. Do NOT assume other people know. Advance it with us now. By the way, you can even put a link to this article about how people can be involved.
5. Our National Day of Prayer Task Force, based in Colorado Springs, is in major financial need. Yes, it does cost money to do what is prepared, advanced, promoted across America.
Between now May 30, we need to see at least $500,000 given to help us make the needed budget to pull everything off for this year. Please make a gift today online by going here or mail a check to PO Box 64225, Colorado Springs, CO 80962.
Whether your gift is $10 or $1000 or more, it is important. The need is great. Let's all do something now and along the way.
6. Pray daily for the 2019 National Day of Prayer on May 2. Last year, millions were involved and reached on the National Day of Prayer through thousands of gatherings across this nation. This is a great moment to touch America and advance the hope Jesus Christ offers each person across the world. Therefore, we need to pray for this day: For more observances, for more people, for greater resources, and most of all, for the power of God to fall upon our nation on Thursday, May 2.
Now is the Time to Lead,
Ronnie W. Floyd