The NWA Men's Conference was Outstanding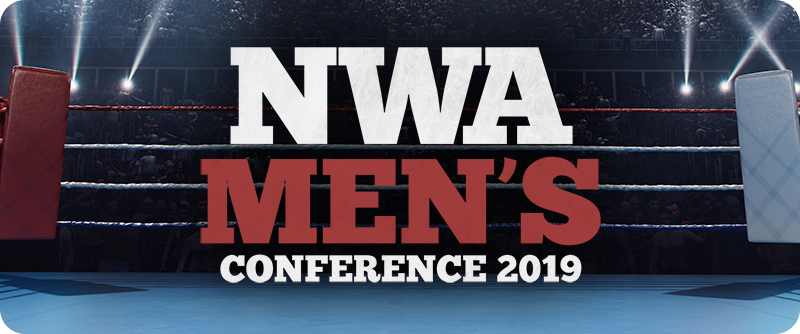 Our Men's Conference on Sunday night was outstanding. We had 1,000+ men in attendance for this dynamic worship experience and time of teaching from Dr. Jarrett Stephens and Dr. Kie Bowman. These men brought the Word of God and we are grateful for their influence on the men of Northwest Arkansas.
New Sermon Series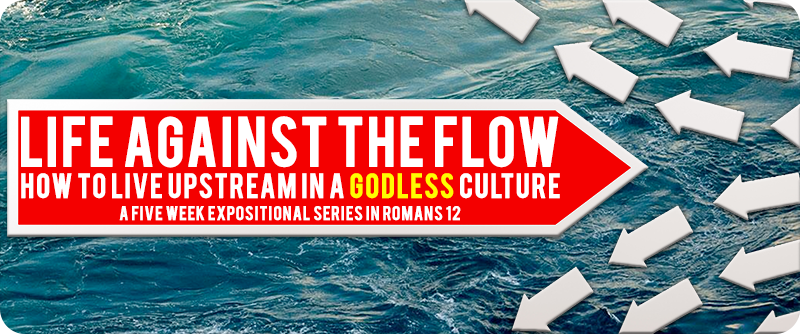 This Sunday, we begin a new sermon series, Life Against the Flow – How to Live Upstream in a Godless Culture. This Sunday's message is entitled The Transformed Life. In our culture today, this is more important than ever for Christ followers to understand and implement. Join us this Sunday and bring a friend.
The Week of Prayer for North American Missions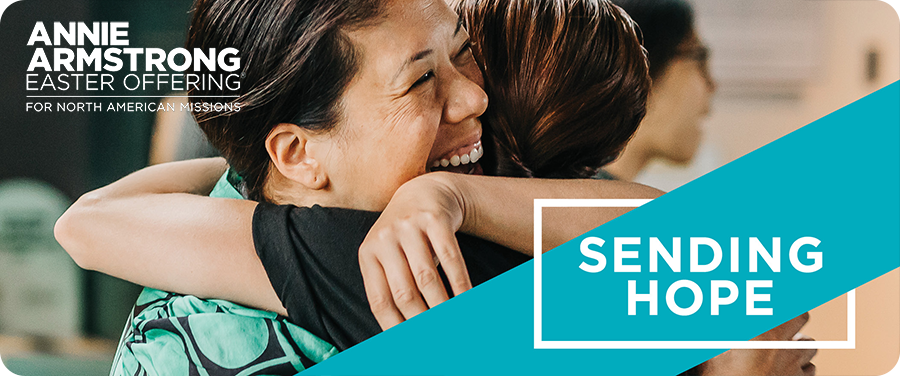 As we approach Easter, we also near our annual Annie Armstrong Easter Offering for North American Missions. It may not feel like it, but there are many places in North America that need the gospel message. The North American Mission Board of the Southern Baptist Convention is tasked with reaching North America. As part of our mission as a denomination and as a church, we join with others in giving over and above to the missionary effort in North America. We can also pray. The week of March 3-10 is a week of prayer for North American Missions, Sending Hope, where we have the opportunity to pray specifically for five different missionaries/missionary families in North America. You can download a prayer guide here or pick one up at your campus on Sunday.
Time Change is Coming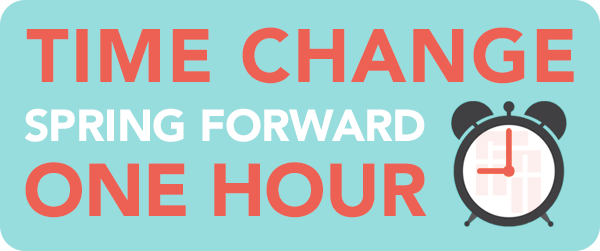 Next weekend, we leave early, dark evenings behind and spring forward our clocks one hour on Saturday evening, March 9. We will lose one hour of sleep on Saturday evening, but will make up for it in more light during the evenings as we move into spring and summer. It is always a challenging time change, and I want to encourage us all to be diligent to be at church on Sunday morning.
Important Dates for Spring and Summer
Now is the time to begin planning your involvement at Cross Church during the spring and summer months. These important dates are not all inclusive of our Cross Church activities during these months, but I can assure you, you will not want to miss these opportunities.
April 7: Kids Day at Cross Church
April 14: Widow's Banquet
April 20-21: Easter Weekend
May 12: Mother's Day & Parent/Child Dedication
June 10-13: Kids Camp Siloam
June 23-28: High School Camp at Glorieta
June 30: Summer Freedom Sunday, morning services
June 30: Baptism & Fireworks at the Crosses, evening
July 8-11: Vacation Bible School
July 16-19: Middle School Camp at Sky Ranch
August 18: Back-to-School Sunday
Mark your calendar now!
See You Sunday,
Ronnie W. Floyd