Archive for May, 2018
Sign Up Your Children for One of Our Summer Camps and VBX
Summer is here, and that means our Kidz Camp, Student Camps, and VBX are not far away. Do not miss these opportunities for your students. Go to the camps page to sign up for all camps, and sign up here for VBX on your campus.
Pray with Us
Join us during the month of June to pray for these priorities for America. We can all take the time to pray for our nation. If you would like to join us in praying specifically for Cross Church, you can join over 3,000 other Cross Church Family members in lifting our church up in prayer. Find out more and sign up here.
July 1: Summer Freedom and Fireworks & Baptism at the Crosses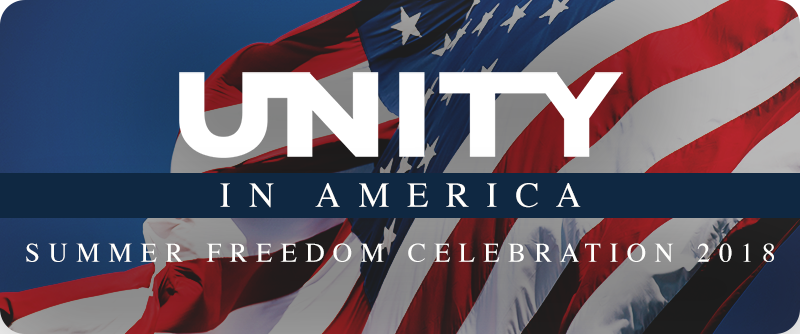 One of my favorite Sundays of the year is coming up, and I want you to join us. On Sunday morning, July 1, each campus will celebrate our nation with Summer Freedom. Our theme is Unity in America. Don't miss it and be sure to bring others with you.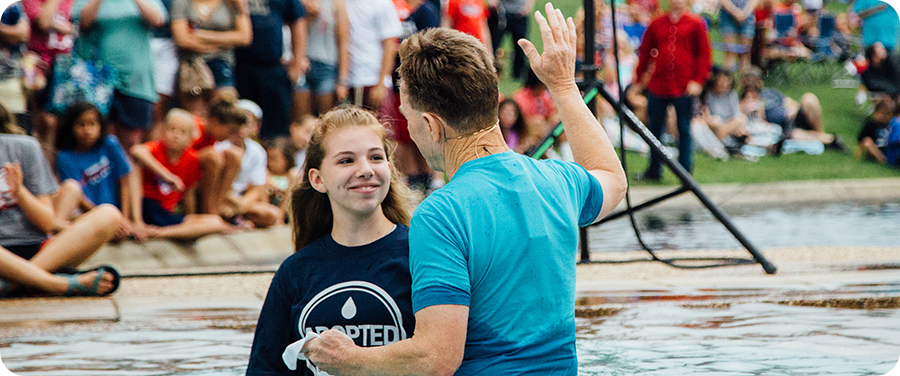 On the evening of July 1, we will host our annual Fireworks and Baptism at the Crosses on the Pinnacle Hills Campus. It is always a fun night of fellowship and family. But most importantly, we celebrate baptism under the crosses with many who have come to know Jesus Christ as their Savior. If you would like to be baptized on that evening, you can find more information here. Following baptisms under the crosses, we will enjoy a premiere fireworks show. It will be a night you will not forget.
LIVING FIT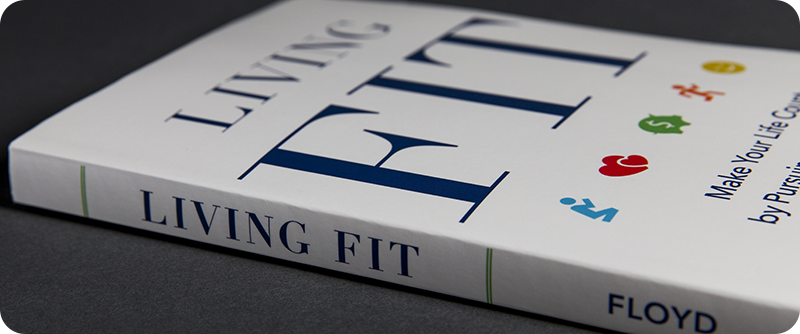 I am excited to be able to share my newest book with you. It is entitled "Living Fit: Make Your Life Count by Pursuing a Healthy You". Many believers think that each part of life is compartmentalized, and this is just not the case. Understanding how all areas of your life can be brought under the Lordship of Christ is important to every Christ follower, and I really believe this resource will help guide you. For your convenience, we will have copies available for purchase on our campuses on Sunday. Cross Church Family, let's live fit!
Our Summer of Living BY FAITH Continues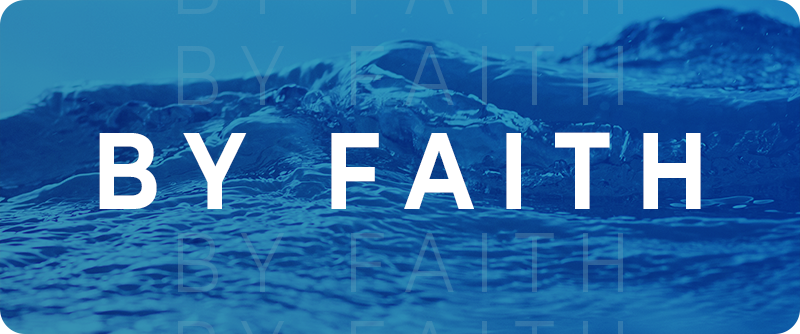 Last Sunday was the official kick-off of our Summer Program of Giving. Our entire summer at Cross Church is about living BY FAITH. If we all are faithful to weekly give the first tenth of all God entrusts to us, we will meet and even exceed our $6 million need for the summer. This ensures we will be able to continue reaching Northwest Arkansas, America, and the world during the busy summer months. Will you live BY FAITH with us this summer?
Our series on Romans continues this week with "When Faith Dies." You can read Romans 1:18-32 to get a preview of the message. Join us and bring a friend with you.
See You Sunday,
Ronnie W. Floyd
Dear Prayer Warriors and Intercessors for America,
In June 2018, all across America and beyond, we are calling prayer warriors and prayer intercessors for America to join together in agreement in prayer. Please mobilize your pastor, your church, your denomination, and your personal network of friends across America and the world to join us.
PARTICIPATE with thousands of Americans to use and follow this new resource called 31 Days of Prayer for My Nation from July 1-31. Please order this resource NOW by going here. Join Tony Perkins of the Family Research Council and me as we lead this month of prayer specifically for our nation.
Just imagine what could happen if millions of Americans would intercede through agreement in prayer for America during these months. We need you to join us and mobilize your pastor, church, denomination, and personal network of friends to join us. Spread the word now.
1. FATHER, BY FAITH WE ASK YOU TO MOVE UPON THE POLITICAL LEADERS IN AMERICA TO LEAD OUR NATION FORWARD IN A POSITIVE WAY.
"A king's heart is like channeled water in the Lord's hand: He directs it wherever He chooses." Proverbs 21:1
Lord, as You have the power to control a king's heart and direct it wherever You choose, please direct our President Donald J. Trump, our Vice President Mike Pence, our President's Cabinet, our appointed and elected leaders in America, as well as those leading our nation's Armed Forces … moving them in a direction You desire.
Holy Spirit, lead all of these leaders to work together strategically and specifically to secure all of the schools across America; O God, lead them to action that will protect the children of America.
Father, please lead our nation's leaders as they move toward an unprecedented meeting with the leaders in North Korea and South Korea, trying to find a way to provide an avenue of peace and security for the world. O God, restrain evil and abuse of human life in North Korea, and move their leader, Kim Jong-un, to actions of peace and security in the world. Furthermore, we ask You, please ensure this meeting occurs with him and our nation's leaders in Your timing.
O Lord, our needs are great, and we appeal to You for resolve, cooperation, and leadership regarding the challenging issues of:

America's climbing debt
Immigration
Religious freedom nationally and internationally
Healthcare
Opioid and drug crisis
Security of our nation internally and externally
Ongoing challenges in Israel and in the Middle East, as the United States Embassy in Israel has now been moved to Jerusalem
Judicial and political appointments process to be expedited
Tax reform
Sexual harassment and abuse
Sanctity and dignity of all human life from conception through death
Racial unrest across America
Needs of our veterans, our nation's military, and their families
Ongoing investigations to reveal truth and a resolve be reached soon in each of them
Election of leaders in the fall of 2018

This list could go on, but Lord, these specifically this month we place into Your hands. Please channel the hearts of our leaders to what is best for the American people as well as others across the world.
2. TOGETHER IN AGREEMENT, ASK THE HOLY SPIRIT TO FALL UPON THE CHURCHES OF AMERICA IN A POWERFUL AND MIRACULOUS WAY.
"Ask and it will be given to you. Seek and you will find. Knock, and the door will be opened to you. For everyone who asks, receives, and the one who seeks finds, and the one who knocks, the door will be opened." Matthew 7:7-8
Holy Spirit, fall upon the 400,000+ churches and 200 denominations in America in an unprecedented movement of God that would wake up and spiritually revive the churches across America.
Anoint supernaturally, the pastors and spiritual leaders who open God's Word to preach it and call people to faith in Jesus Christ and Him alone for salvation, as well as advance the gospel of Jesus across their region, America, and the world.
Spirit of the Living God, we call upon You to bring to America, the next Great Spiritual Awakening, that would be so powerful, it would shape generations in the future; an awakening of historic proportion.
Spirit of the Lord, call Christians in America to join Tony Perkins of the Family Research Council and me as we call for 31 Days of Prayer for My Nation during the month of July. (Order resources at https://www.prayershop.org)
3. LORD, LEAD DR. RONNIE FLOYD AND THE NATIONAL DAY OF PRAYER TASK FORCE FORWARD IN A STRATEGIC WAY TO GREATLY IMPACT AMERICA IN THE FUTURE.
"Now to Him who is able to do above and beyond all that we ask or think, according to the power that works within us." Ephesians 3:20
Sovereign God, thank you for the powerful outpouring of the Holy Spirit upon America on Thursday, May 3, 2018, the National Day of Prayer. Please raise up people all across America to pray for unity in our nation.
Lead Dr. Floyd and the National Day of Prayer Task Force as they strategize for the future relating to:

Hearing God's heart and theme for the 2019 National Day of Prayer on Thursday, May 2
Ensuring that every town, city, and county has a National Day of Prayer Observance on May 2, 2019
Preparing for the 2018 National Day of Prayer Leadership Summit for all volunteers, churches, and interested parties, to be held on October 29 – 30, 2018, in Northwest Arkansas, hosted by Cross Church, Rogers, Arkansas. Come from around the nation as we strategize for prayer across America.

Provide for the great financial needs of the National Day of Prayer in order to mobilize unified public prayer for America.
Watch and share this year's entire National Observance of the National Day of Prayer from Statuary Hall: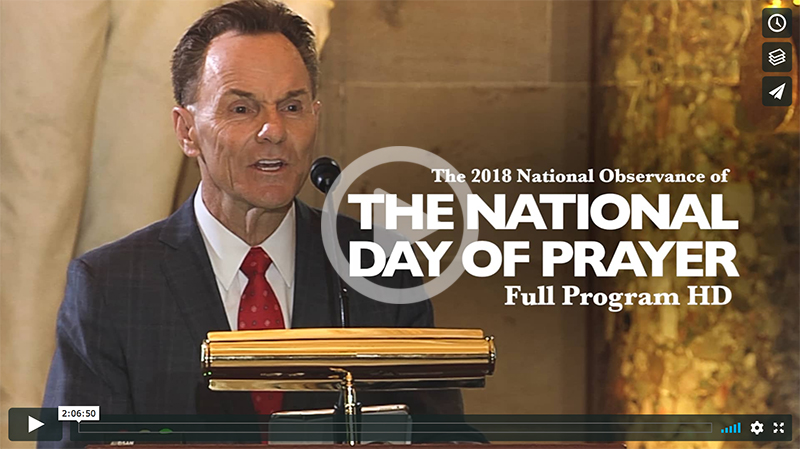 Enjoy this recap video and share it with others. Encourage them to begin planning now to join us on May 2, 2019.