Archive for May, 2018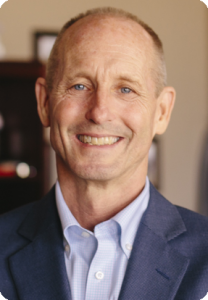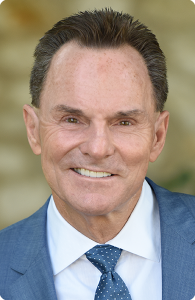 Will you lead the way in helping Cross Church remain strong this summer? During the challenge of irregular attendance over the summer months, we experience some of our most pressing financial needs during the 15 weeks between Memorial Day and Labor Day.
Honoring God with at least the first tenth of all He has given us each week is critical to seeing our church operate at an optimum level this summer. Regardless of where you are, consistency in your giving each week can ascend the ministries in our church.
Your individual commitment is the key to success in reaching our church's summer goal of $6 million. When thousands of us, BY FAITH, honor God with at least the first tenth weekly, whatever level our resources may be, we will see this budget goal reached. Last year we reached our budget goal. This summer we have an extraordinary, God-sized challenge. With everyone's help, we can meet this challenge.  As well, $200,000 of this $6 million will go to summer scholarships for all of our church camps. BY FAITH, our budget goal will be $6 million over the 15 weeks from Memorial Day Sunday, May 27, through Labor Day Sunday, September 2.
BY FAITH, please commit with us now: Each week, I will honor God with at least the first tenth of all God gives to me this summer. Some of you may want to join Jeana and me in using recurring giving. It can be automatically drafted from your account weekly. You can change it anytime you desire, but it simplifies the process when our schedules are challenging. You can learn more by visiting our website at: www.crosschurch.com/give.
Thank you for joining us BY FAITH in leading the way! We can do this together!
Dr. Ronnie Floyd             
Senior Pastor, Cross Church
Ben Mayes
Executive Leader of Finance & Operations, Cross Church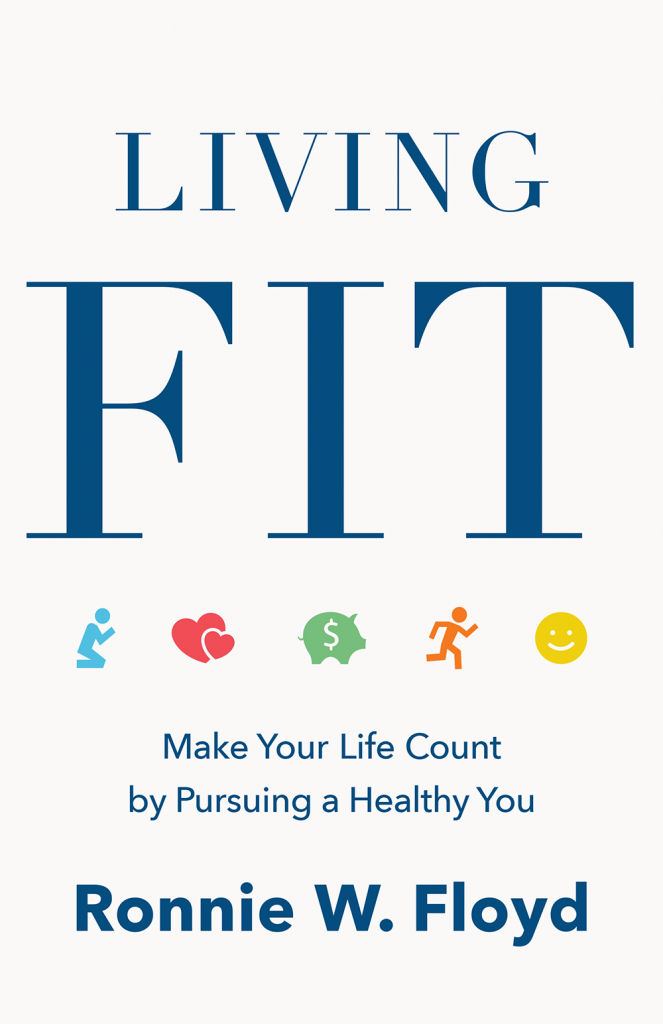 "I'm convinced that living a balanced life is the one key difference between finishing well and crashing and burning. Dr. Floyd has done an amazing job of living in balance, and has now given us a roadmap that will help all leaders finish well."
— William Vanderbloemen
 SPRINGDALE, Ark. — For more than three decades, Ronnie Floyd has pastored one of the largest churches in America, trained generations of leaders, pioneered ministry platforms and initiatives and led national organizations and prayer movements. Now, he's distilling the wisdom and the insights he has collected throughout the years into a legacy book that will help leaders everywhere master the essential disciplines for a wholly healthy and successful life.
"Living Fit: Make Your Life Count by Pursuing a Healthy You" (B&H Publishing Group) by Ronnie Floyd releases Friday, June 1. Pre-orders for the paperback, ebook and audiobook are available online on LifeWay, Amazon, ChristianAudio and anywhere else books are sold.
In "Living Fit," Floyd dispels the myth that our spiritual health should be considered separate from the other aspects of our lives we tend to consider mundane. In fact, Floyd argues that our spiritual well-being is directly tied to our physical, financial, relational and emotional health — and vice versa. If we want to live a life of genuine impact, one that makes the most of every opportunity and leaves a lasting legacy, we need to intentionally pursue health in every sphere of our lives.
"Life is a gift from God. You do not determine how long you will live, God does," Floyd writes. "As for me, it's a sobering thought to realize that even before this book is on the shelf, I could die. Yet, I also know that while I cannot determine how long I will live, I can determine how well I do live."
From Ronnie Floyd's personal journey of setting a daily exercise routine to the practical steps to get your finances in order, "Living Fit" reveals the secrets to integrating spiritual maturity, mental wellness, relational success, financial wisdom and personal fitness. The book is divided into five spheres of personal health that build on each other to form a balanced lifestyle. In "Living Fit," you will learn to:
Identify each area of your life with the necessary insights for living healthy spiritually, physically, relationally, financially and emotionally.
Check each gauge in your life that measures how you are doing in these critical areas.
Put together a winning plan that will become your ongoing strategy for true and complete fitness in every strategic area of your life.
Discover the importance of your mind, will, emotions and body all being under the authority of God's Spirit daily, consistently and regularly.
So much more than another book on dieting, fitness or emotional wellbeing, Living Fit is the Swiss Army Knife of personal development for everyone — from CEOs and businesswomen to personal trainers, young professionals, stay-at-home moms, retirees, pastors and any leader who wants to lead a healthy life. Its pages contain the indispensable lessons that have made Ronnie Floyd one of the most impactful ministry leaders in North America — and could accelerate your success as well.
"Each choice you make will lead you toward or away from a healthy you," writes Floyd. "Your choices  today will determine your fitness tomorrow. Choose now for your future to be fit."
What others are saying about "Living Fit"
"Living Fit entails a lot more than simply diet and exercise. Balance is the key to walking a straight line  and it is also the key to living a straight life toward the goal of pursuing a more healthy you. Read this and reap!"
O.S. Hawkins
Bestselling author of The Joshua Code
"Ronnie Floyd is a wonderful mixture of pastor-teacher and empowering leader. For as long as I've known, he's lifted up the people around him. In this book, he has given us a helpful resource with the tools you need for fit living, a lifestyle he has modeled consistently for many years. Pick up a copy for  yourself and for a friend, and discover the steps you can take to living a life that counts."
J.D. Greear, PhD
Pastor, The Summit Church
"Living Fit is a fantastic heaven-inspired GPS that will transform your life. It's loaded with life-transforming wisdom keys."
Mike Evans
#1 New York Times Bestseller
"Relevant and inspiring. Pastor Floyd gives key perspective on how to make the most while living here on earth. In Living Fit, he unlocks the secret to ignite a more connected life and a healthier you. His step-by-step, biblically backed guide is easy to follow and convicting to implement."
Shelley Simpson
Executive Vice President, Chief Commercial Officer
President Highway Services at J.B. Hunt Transport, Inc.
"Want to live life to its fullest? My friend Ronnie Floyd shares in Living Fit what he has learned and what he lives. To be healthy and whole and reach the potential to which God has called us, we must attend to the fitness of our body, mind, and soul."
Tony Perkins
President, Family Research Council
President, Council for National Policy
"I'm convinced that living a balanced life is the one key difference between finishing well and crashing and burning. Dr. Floyd has done an amazing job of living in balance, and has now given us a roadmap that will help all leaders finish well."
William Vanderbloemen
CEO and founder Vanderbloemen Search Group
"There are no compartments in our lives that God doesn't say, 'Mine!' He desires to use our body, soul and spirit for His great compelling purposes. Thanks Ronnie for pointing us to an intentional pathway to see that He does!"
Kathy Ferguson Litton
Director of Planter Spouse Care
North American Mission Board
"If there's anyone who has mastered the art of balancing life's never-ending demands, it's Ronnie Floyd. Leading a life of impact demands we care for very minute of our days and every inch of our bodies, minds, and souls. Living Fit is the fruit of decades of living purposefully. It has timeless wisdom for us today and for generations to come."
Jack Graham
Pastor of Prestonwood Baptist Church
Founder of PowerPoint Ministries