Archive for November, 2018
It is Time to Begin Seriously Evaluating 2018
As we enter December this weekend, it is important for each of us, regardless of our income level, to begin to seriously evaluate our entire personal finances in salary, bonuses, or additional income related to dividends, stock, inheritance, or property in the year of 2018. The key question for each of us is the same: Have we honored God by giving at least the first one-tenth of all He has given to us through our local church in 2018 and if not yet, am I ready to do so before December 31? Each of us should want to make sure we are right with the Lord in relationship to the financial resources He has blessed us with this year. If you have any questions, please contact Ben Mayes in our Financial Department of Cross Church by calling 479.751.4523.
Please Note These Important Dates in December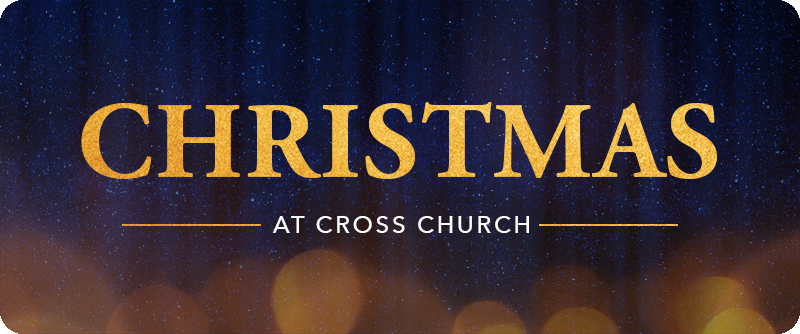 Worship Services will occur at their regular times each Sunday in December. Small groups will meet as normal every Sunday except for December 23. Besides these Sunday priorities, let me highlight a few important things for you to make note of in December:
Sunday, December 9 at 5:30 p.m. and Monday, December 10 at 7:00 p.m., Cross Church Christmas | Peace on Earth will be taking place at Cross Church Pinnacle Hills. All campuses combine in this significant Christmas music and worship experience. Tickets are free, but required. Find out more information and reserve tickets here.
Sunday, December 23, all morning services on all campuses will observe a special Christmas Communion, so plan now to join us for this powerful personal encounter with Christ. We will not have small groups on this day so we can focus on this special service and allow more time with family.
Christmas Eve Services on Monday, December 24, are listed below, and can also be found here.
Chapel on the Creeks – 1:00 p.m.
Springdale – 3:30 p.m. (Spanish Service – 5:00 p.m.)
Fayetteville – 3:30 & 5:00 p.m.
Neosho – 3:30 p.m.
Pinnacle Hills – 5:00 p.m.
Please mark these significant moments and worship experiences in December.
Pray With Us This December
Would you join us in praying throughout the month of December? There are two ways you can do so.
Yesterday, I released 3 Prayer Priorities for America In December 2018. These are different than months in the past, and I believe they will refresh this experience for each of us. Join us in praying for America during the Christmas season.
Join the Cross Church Circle Prayer Ministry in praying for Cross Church during December. This weekly guide for 30 minutes of focused prayer helps us unite in agreement in prayer for the needs of our church. Will you join us?
Join us Sunday for "The Christmas Miracle"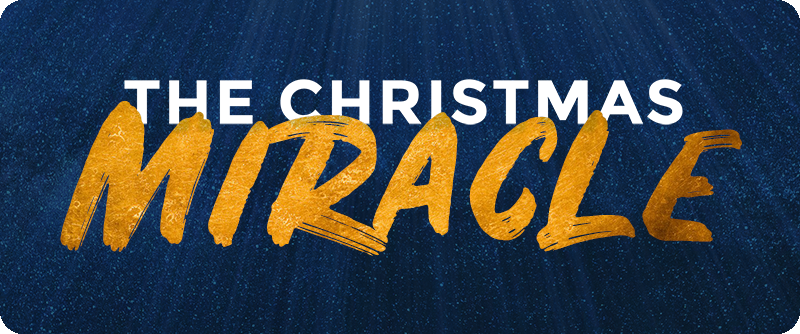 Do not miss this Sunday as we continue our series, The Christmas Miracle. You will not want to miss it. Invite someone to come with you, and join us!
Now is the Time to Lead,
Ronnie W. Floyd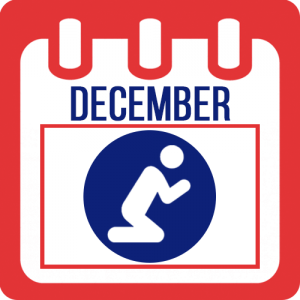 Praying for America is convictional, not convenient.
If one only wants to pray for America during an election season or the midst of a national crisis, then personal preference becomes the goal. This preferred path for prayer is driven by convenience more than conviction.
America has never been perfect. If we were perfect, prayer would be unnecessary. That is why each month, I share 3 Prayer Priorities for America that we can pray in agreement. Share them with your pastor and church, on social media, and send them to anyone interested in praying for our nation.
Now is the time that millions of Americans should rally together to pray for America continually. This type of conviction is motivated by our deep belief in God, His infallible Word, the Bible, and our continual longing to see every person in America and the world to experience Jesus Christ as their Lord and Savior.
Unquestionably and undoubtedly, Jesus is still the answer for America and the entire world.
Now is the Time to Pray for America.
1. GRACE, HEALING, AND FAITH TO THOSE WHO ARE WALKING THROUGH SUFFERING AND PAIN IN AMERICA.
"We know that all things work together for the good of those who love God, who are called according to his purpose." Romans 8:28
Ask God for grace, healing, and faith for so many who have lost property, resources, and most seriously, friends and family members due to the worst wildfires on record in California and recent hurricanes in the Gulf and Atlantic states.
Plead with God for grace, healing, and faith to come to so many families who have lost loved ones due to shootings, drugs, alcohol, diseases, and other tragedies in America this year.
Appeal to God to give grace, healing, and faith to the members of our military, first responders, and so many who are protecting and caring for our country and our citizens in this month of December, the Christmas season. As well, pray for their families, who sacrifice so much when members of their own family serve. 
2. DIVINE INTERVENTION AND A MIRACULOUS MOVE OF GOD IN THE CHURCHES AND DENOMINATIONS OF AMERICA.
"Now to him who is able to do above and beyond all that we ask or think according to the power that works in us—to him be the glory in the church and in Christ Jesus to all generations, forever and ever. Amen." Ephesians 3:20-21
Ask God for divine intervention and a miraculous move of God to come into the 300,000+ churches in America and among the 200 denominations in America.
Plead with God earnestly and passionately that a mighty, dynamic working of His Spirit would revive spiritually the millions of people who are members of these churches and denominations.
Call upon God to bring a spiritual awakening – the next Great Awakening to America – in order for millions of Americans to come to faith in Jesus Christ and the gospel of Jesus Christ to be furthered across the entire world.
3. FOR PEOPLE AND RESOURCES TO BE PLENTIFUL TO ADVANCE THE MESSAGE OF THE NATIONAL DAY OF PRAYER ON MAY 2, 2019, LOVE ONE ANOTHER, INTO EVERY TOWN, CITY, AND COUNTY IN AMERICA,
"Love one another. Just as I have loved you." John 13:34
Appeal to God with great passion and conviction that He would raise up and mobilize thousands of Christ followers to lead and mobilize millions of Americans to pray for America and advance the theme, LOVE ONE ANOTHER, on the 2019 National Day of Prayer on Thursday, May 2, 2019.
Ask God that Christians, churches, Christian leaders, Christ-honoring community leaders, and pastors would work toward insuring that every town, city, and county in America will have at least one prayer observance for America on May 2, 2019, the National Day of Prayer. The 2019 National Day of Prayer needs to become THE DAY when more prayer for America occurs than on any day in our recent history. 
Plead with God to call upon thousands of people to support the National Day of Prayer financially, and that in this December, hundreds of people will give a special gift to the great needs before The National Day of Prayer Task Force. (Donation information can be found at: nationaldayofprayer.org/donate.