Archive for October, 2015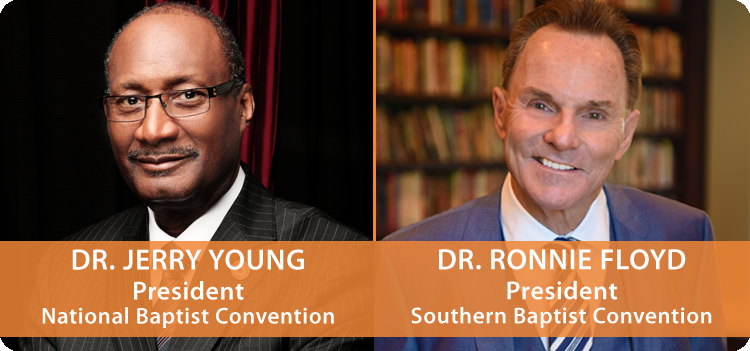 Dr. Jerry Young, President of the National Baptist Convention, USA, and I will lead A National Conversation on Racial Unity in America in Jackson, Mississippi, on Wednesday, November 4, 2015. Dr. Young and I spoke at a rally recently called Stronger Together, held at the First Baptist Church in Jackson, Mississippi. It was an incredible night, one of my most memorable as President of the Southern Baptist Convention.
22 Pastors Will Participate in This Conversation
Dr. Young leads the largest predominantly African-American Christian denomination in the United States. This denomination is comprised of 31,000 congregations and 7.5 million members.
Dr. Young and I are each asking ten local church pastors from across America in our respective conventions to join us in this national conversation on racial unity. We are thankful for every leader or group who is attempting to address this national crisis. Yet, we believe local church pastors and churches can bring a unique perspective on the racial crisis; and in reality, we need to lead the way toward addressing and resolving this crisis.
The ten pastors representing the Southern Baptist Convention who will be joining me are: 
Dr. K. Marshall Williams
President, National African American Fellowship of the Southern Baptist Convention
Senior Pastor, Nazarene Baptist Church
Philadelphia, PA
Dr. Steve Gaines
Senior Pastor, Bellevue Baptist Church
Cordova, TN
Dr. A.B. Vines
Former President, National African American Fellowship of the Southern Baptist Convention
Senior Pastor, New Seasons Church
Spring Valley, CA
Dr. Ted Traylor
Senior Pastor, Olive Baptist Church
Pensacola, FL
Marshall Blalock
Senior Pastor, First Baptist Church Charleston
Charleston, SC
Dr. Ed Litton
Redemption Church
North Mobile, AL
Timmy Chavis
Chairman, Multi-Ethnic Advisory Council of the Southern Baptist Convention
Senior Pastor, Bear Swamp Baptist Church
Pembroke, NC
Dr. Paul Kim
Asian American Relations Consultant for the Southern Baptist Convention
Pastor Emeritus, Antioch Baptist Church
Cambridge, MA
Felix Cabrera
Director of Red 1:8 Church Planting Network
Lead Pastor, Iglesia Bautista Central
Oklahoma City, OK
Dr. Gene Henderson
Mississippi Baptist Pastor & Leader
Pinelake Church
Brandon, MS
Please pray for each of these men and their role on November 4. Also pray for the ten pastors from the National Baptist Convention who will be joining Dr. Jerry Young.
Others Can Attend This Conversation
The Conversation on Racial Unity in America will take place on Wednesday, November 4 at 8:30 a.m. The location will be in section A and B of the Ballroom of the Jackson Convention Complex, Jackson, Mississippi. This event is open to everyone, so if you have an interest, I hope you will join us. More information is available here.
Join Us For MISSION MISSISSIPPI'S RACIAL RECONCILIATION LUNCHEON In Jackson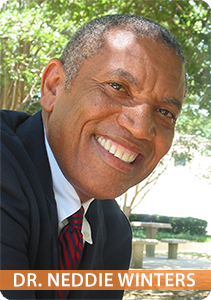 Dr. Neddie Winters is the President of MISSION MISSISSIPPI. Their mission is to encourage and demonstrate grace in the body of Christ across racial lines, so that communities throughout Mississippi can see practical evidence of the Gospel message. Mission Mississippi believes that through Christ, we can find common ground to build strong relationships and communities for the betterment of all Mississippians, regardless of race. Their vision is, "To be the leading resource and catalyst for Christian racial reconciliation and healing for Mississippi and the world."
The luncheon will take place in sections C, D, and E of the Ballroom of the Jackson Convention Complex in Jackson, Mississippi. If you would like to join us for this luncheon, please go here to learn more. Dr. Young, Dr. Winters, and I would love to meet you.
God is Moving Among His People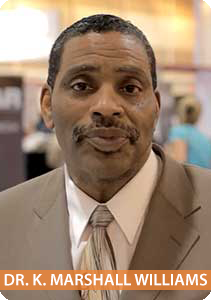 In December 2013, I was in a meeting in Atlanta for Prayer and Spiritual Awakening. We were discussing the need for growing and strengthening relationships between all races and ethnicities. Dr. K. Marshall Williams, a dear friend and now President of the National African-American Fellowship of our Southern Baptist Convention, stated to us: "Southern Baptists must reach out and begin having conversations with our brothers with the National Baptist Convention." I never forgot what he said with great passion and conviction.
When I was elected President, I began praying for open doors. Through prayer gatherings, I began to see God bring down the walls that divide races and ethnicities. Then, sadly through the tragedies of Ferguson and other cities in our nation, the burden and conviction became overwhelming.
In the final half of 2014 when racial tension and violence was increasing exponentially, I released an article entitled, "THE WOUNDS RUN DEEP: RACISM AND INJUSTICE MUST END AND LET GRACE AND LOVE BEGIN". This article opened doors into several conversations and experiences.
God used this article to open doors that lead us to these two experiences on November 4 in Jackson, Mississippi. Our own National Prayer Meeting at the 2015 Southern Baptist Convention highlighted the need for racial unity and was a catalyst to this opportunity in Jackson. May God use it to His glory. Pray for us. Join us.
Now is the Time to Lead,
Ronnie W. Floyd
Senior Pastor, Cross Church
President, Southern Baptist Convention
*******
Dr. Ronnie Floyd is currently serving as the President of the Southern Baptist Convention. The Southern Baptist Convention is America's largest Protestant denomination with more than 15.7 million members in over 51,094 churches and congregations nationwide.
To request an interview with Dr. Ronnie Floyd
contact Gayla Oldham at (479) 751-4523 or email gaylao@crosschurch.com.
Visit our website at http://ronniefloyd.com
Follow Dr. Floyd on Twitter and Instagram @ronniefloyd
The response has been fabulous to the recent message Why Join A Church: 3 Reasons Why You Should and 3 Reasons Why You Should Not. We preached the message on October 11 at Pinnacle Hills, Springdale, and Neosho, and this past Sunday at both Fayetteville campuses and Cross Church Español.
In these two Sundays on our five campuses through eleven services, God has given our church 472 new members. These new members have come to us in the following ways:
74 Profession of Faith and Baptism
236 Transfer of Letter
162 Statement of Faith
Each of these people have been contacted by our pastors and we are asking them to be part of our Discover Cross Church experience.
While I was away Sunday preaching at Olive Baptist Church in Pensacola, Florida, Dr. Jeff Crawford spoke on the subject of Membership Has its Privileges. If you missed it, please take the time to watch.
This week, Cross Church rented movie theaters in Fayetteville and Rogers and invited students from across Northwest Arkansas to the movie, Woodlawn. Currently, 1,239 students have seen the movie and we have already seen 281 professions of faith and we have more showings. Please continue to pray for even more students to be saved.
For the City is this Sunday, October 25. What do we need from you?
Your personal attendance in worship and small group
Invite and bring friends and family
Encourage any first responders you know personally to attend with you
Join us in recognizing our first responders for their service to our city
Your support of the ministry not only by attending, inviting, and bringing, but also by praying and giving to the Lord of all He has given to you
It will be a GREAT Sunday so do not miss. This Sunday should be a game-changer for us as a church, but mostly to each of us who attend this Sunday.
Now is the Time to Lead,
Ronnie W. Floyd