Archive for the 'America' Category
Government cannot fix us. Politics cannot heal us. But loving one another can change the world.
Do you believe that? I do. Millions of others who joined me on the National Day of Prayer to pray for America believe it as well. Watch the recap of our National Observance held in Statuary Hall of the Capitol Building and pray for America with us. (You can see the full service here.) Begin planning now to join a prayer gathering on the next National Day of Prayer on Thursday, May 7, 2020.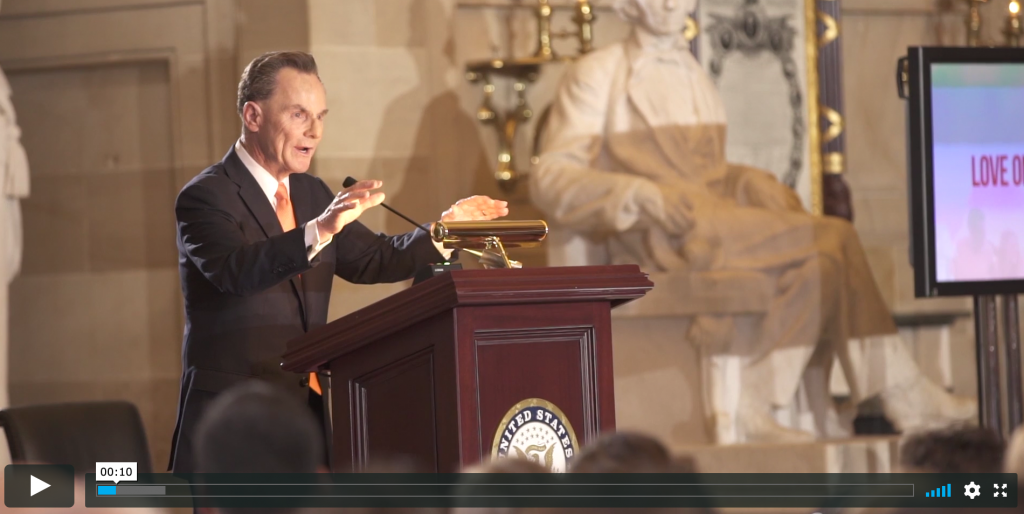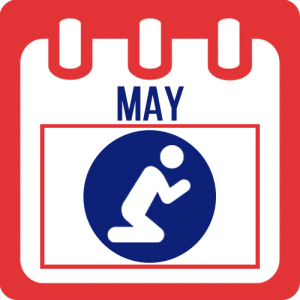 While Thursday, May 2, is our National Day of Prayer, we must be vigilant to pray for America consistently and even daily. These are our four major prayer priorities for America in the month of May. Tell your friends, share these prayer points with them, with pastors, and church, business, and educational leaders. Let's join in clear agreement, visible union, and extraordinary prayer for these priorities during May 2019.
1. ASK GOD TO BLESS THE UNITED STATES OF AMERICA
"Blessed is the nation whose God is the Lord—the people He has chosen to be His own possession!" Psalm 33:12
Ask God to forgive us as a nation for our sinful choices and ways, covering us with His Son's blood, and extending blessing and favor upon the United States of America because of His great mercy.
Ask God to bless America spiritually in a new and fresh way and move us to return to the Lord our God.
Ask God to bless America by raising up godly leaders in all areas of our nation: locally, regionally, statewide, and nationally.
Ask God to bless America economically so that all people in our nation will be blessed and so we can be a blessing to the entire world.
Ask God to bless America by securing our nation from all evil and harm from within our nation and from outside our nation.
2. PRAY FOR AMERICANS TO LOVE ONE ANOTHER, BEGINNING AMONG CHRIST FOLLOWERS
"Love one another. Just as I have loved you…" John 13:34
The present anger, division, and broken relationships in America are calling us to pray for and take all necessary actions to remember God's love for us so we will love one another.
God is the only One who can bring unity, harmony, and oneness in America; therefore, we look only to Him in prayer, asking for this love to prevail.
Call upon God to create a major Love One Another movement across America and empower us to make every effort to live in unity with one another, call for unity, and continually forward unity in America.
3. PRAY FOR THE CENTERS OF INFLUENCE IN AMERICA
"First of all, then, I urge that petitions, prayers, intercessions, and thanksgivings be made for everyone, for kings and all those who are in authority, so that we may lead a tranquil and quiet life in all godliness and dignity." 1 Timothy 2:1-2
Pray for the executive, legislative, and judicial branches of the United States government to value one another, respect one another, and work together for the good of our nation.
Pray for America's military, its leaders, and all personnel to be protected by God, and for the courage to depend upon God.
Pray for the members of our media in America to be respectful of all people, bearing truth, and inspiring our nation with stories about loving one another.
Pray for America's businesses to have leaders of integrity, be creators of economic blessing, and givers to the community.
Pray for America's centers of education to create a culture of respect and love for one another.
Pray for the churches of America to model and be examples of love for another, inspiring a Love One Another movement to occur.
Pray for the families in America to return to the biblical model, creating families that practice forgiveness and love.
4. ASK GOD FOR THE NATIONAL DAY OF PRAYER ON THURSDAY, MAY 2, TO BECOME A CATALYTIC SPIRITUAL MOVEMENT ACROSS AMERICA 
"They all were continually united in prayer." Acts 1:14
Lord, we ask You to call your church to love one another, so Your church can call our nation to love and unity on the National Day of Prayer and in the future.
Lord, we ask You to move each of us to love one another in the same way you love us: willfully, sacrificially, and unconditionally.
Lord, we ask You to empower our National Day of Prayer volunteers across America, who will lead and serve in thousands of observances on Thursday, May 2.
Lord, we ask You to use and anoint Dr. Ronnie Floyd, the President of the National Day of Prayer Task Force, as he provides leadership the entire week; but, most importantly the National Observance of the National Day of Prayer in historic Statuary Hall in the U.S. Capitol Building in Washington, DC, on Thursday, May 2, at 7:30 p.m. EDT.
Lord, we ask You to give Dr. Floyd the exact words needed for every media interview related to the National Day of Prayer.
Lord, we ask You to use the thousands upon thousands of observances of the National Day of Prayer to be a catalytic spiritual movement across America, ushering in the revival of the church and the next Great Spiritual Awakening in America.