Archive for March, 2019
Challenging Sundays in March
With the first Sunday in March being a snow Sunday, this past Sunday being time change Sunday, and the next two Sundays being spring break Sundays, four out of our five Sundays in March are uniquely challenging. Yet, for those of us here for the next few Sundays, let's make them strong to God's glory. Our expositional series from Romans 12 is strong. Let's worship the Lord the next two Sundays passionately, study the Word of God expositionally, and meet with God personally.
"My Living Hope" is the 2019 Easter Weekend Theme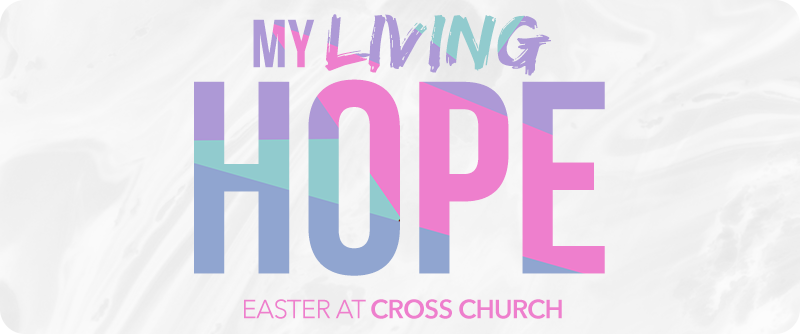 Easter Weekend is April 20-21. Our theme this year is My Living Hope. We will be doing some powerful things with this theme. We are teaching our people the song, Living Hope, before Easter arrives. We hope the text, the song, and the hope we have in Christ will inspire each of us to bring others on Easter Weekend. Please pray NOW for people you will be inviting on Easter Weekend. Let's make the 2019 Easter Weekend services our greatest ever in the history of Cross Church.
Use the "2019 National Prayer for America" Personally and Publicly on Thursday, May 2

Yesterday, we released the 2019 National Prayer for America. I hope you will take a few minutes and let its words and appeal to God whet your appetite to use it personally and in public settings on our upcoming National Day of Prayer on Thursday, May 2.
Kids Day at Cross Church
Kids Day is coming to Cross Church on Sunday, April 7. This is a great time to make sure your children are in attendance and help them bring friends who do not go to church. We love kids at Cross Church, and this is one way we celebrate the next generation. Go here to find out about the events happening on your campus.
Giving Weekly Through Cross Church
Even in these challenging Sundays in March and before many of you are away during Spring Break, make sure you have given through Cross Church before you are away. You can mail your check to 1709 Johnson Road, Springdale, AR 72762, or you can make your contribution online now. Be faithful to honor God each week with at least the first tenth of all God has given to you and your family.
Over and Above Giving to Our North American Missions Offering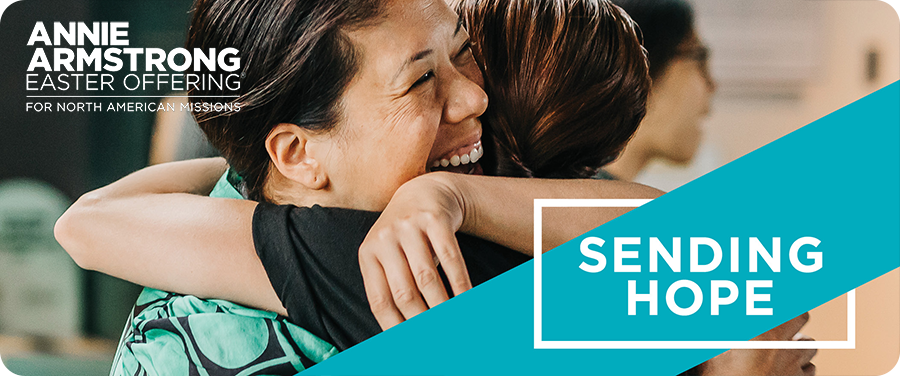 Right now, we are beginning to request that each of us gives a special financial gift, over and above what you already give to our church, to our 2019 Annie Armstrong Easter Offering for North American Missions. This offering goes to the missionaries and their work directly, all across this lost United States of America. You can learn more about this offering and even review the week of prayer stories here. Planting gospel churches, mobilizing missionaries, and evangelizing the United States is imperative. Let's make a difference, doing this together with the other 52,000 churches and congregations that comprise the Southern Baptist Convention.
See You Sunday,
Ronnie W. Floyd
It is our hope that every prayer observance across America on the 2019 National Day of Prayer, May 2, will pray together the 2019 National Prayer for America. In fact, we think this would be a tremendous way to close each prayer observance across our nation. There are many ways to facilitate the prayer, but we have provided the video below as a way to make things simple. You can use this video personally or in your gathering, no matter its size, joining with Americans everywhere. You can find a written copy of the prayer here.