Archive for July, 2018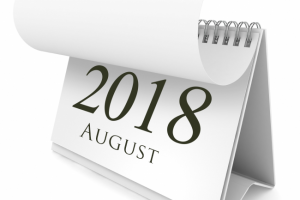 Our Dear Fellow Americans Who Pray For America,
Please join us in praying for America continually. The need has never been greater in our lifetime. All Christ-followers need to be crying out to God for America continually.
While I have never seen more prayer for America taking place in my lifetime, I have never seen greater spiritual warfare taking place throughout America. May I remind you that battles are won in prayer! Therefore, pray!
Call upon thousands of churches, pastors, and Christians to join us in praying in agreement for these three priorities for America. We place these topics before you humbly. Please join us in prayer daily, weekly, or regularly for these three priorities in August of 2018.
PRAYER POINT #1: GIVE COMPLETE CLARITY OF GOD'S WILL RELATING TO THE CONFIRMATION OF THE PRESIDENT'S NOMINEE, BRETT KAVANAUGH, AS THE NEXT ASSOCIATE JUSTICE OF THE SUPREME COURT OF THE UNITED STATES.
"Mankind, he has told each of you what is good and what it is the Lord requires of you: to act justly, to love faithfulness, and to walk humbly with your God." Micah 6:8
Oh God, the United States Supreme Court is in deep need of any new member of the court to be a justice who believes in a strong accountability to God for their actions and to act justly, love faithfulness, and walk humbly with God personally.
Sovereign Lord of Hosts, since You channel the hearts of leaders, we pray for God's will relating to Brett Kavanaugh as the next Associate Justice of the Supreme Court of the United States. Lord, if You have chosen Him for this role, may he be confirmed. If not, then raise up who You want.
Lord, in this divisive political climate in America, we pray with confidence for You alone to work through the members of the United States Senate to make clear Your will relating to this nominee or others in the future. Furthermore, we ask You boldly Lord, to raise up justices for our Supreme Court as well as raise up other judges on the various levels of influence in our entire justice system who will believe in:

Personal accountability to God
Rule by the law, not by preference
Administration of justice impartially and fairly
Security of the dignity of every human life
Protection of religious liberty given by God and additional liberties extended to Americans by our constitution
PRAYER PRIORITY #2: GIVE DR. RONNIE FLOYD AND THE ENTIRE TEAM OF THE NATIONAL DAY OF PRAYER TASK FORCE YOUR CLEAR DIRECTION AND LEADERSHIP FOR THE 2019 NATIONAL DAY OF PRAYER ON THURSDAY, MAY 2. 
"Trust in the Lord with all your heart, and do not rely on your own understanding; in all your ways know him, and He will make your paths straight." Proverbs 3:5-6
Lord, grant leadership and direction on Monday, August 6, in an all-day staff meeting with Dr. Floyd and the National Day of Prayer Task Force staff team, being held in Northwest Arkansas.
Father, give Your wisdom and direction to the National Day of Prayer Task Force Board of Directors Retreat on August 21-23, held in Northwest Arkansas.
Sovereign God, give Dr. Floyd and the team Your clear direction for the theme for the 2019 National Day of Prayer on Thursday, May 2.
Lord, draw hundreds of people to attend the National Leadership Summit of the National Day of Prayer on October 29-30, held this year in Northwest Arkansas. This is a time to engage anyone in leadership on the local level and national level. (If you'd like more information or to register, go to nationaldayofprayer.org/leadershipsummit2018)
Father, lead people to give financial support now to the ongoing ministry of the National Day of Prayer Task Force.
PRAYER PRIORITY #3: ANSWER THE PRAYERS OF GOD'S PEOPLE ACROSS AMERICA AND THE WORLD WHO CRY OUT TO GOD FOR OUR AMERICA CONTINUALLY.
"Call to Me and I will answer you and tell you great and incomprehensible things you do not know." Jeremiah 33:3
Lord, we call out to You for our nation: Please do great and incomprehensible things right now across our country that will wake up the churches of America and begin a mighty spiritual move of God across our nation.
God, we also cry out to You for the future of our nation relating to the critical issues before us today:

Policy and actions relating to Russia, North Korea, and other nations who have threatened America in various ways.
Financial policy and continual tax reform that forwards the family unit as well as business in America.
Credibility of elected and appointed leaders in American politics.
Religious liberty nationally and internationally.
Andrew Brunson, an American pastor in Turkey, is now under house arrest and faces a trial in October which threatens an additional 35 years in prison. God, we praise You for his release from prison and cry out to You for a might breakthrough in Pastor Brunson's case right now.
Father, as thousands upon thousands of people cry out to the Lord on the historic day of September 11, we pray for the security and protection of our entire nation. Oh God, be our shield of protection.
Now is the Time to Pray,
Ronnie W. Floyd
Senior Pastor, Cross Church
President, National Day of Prayer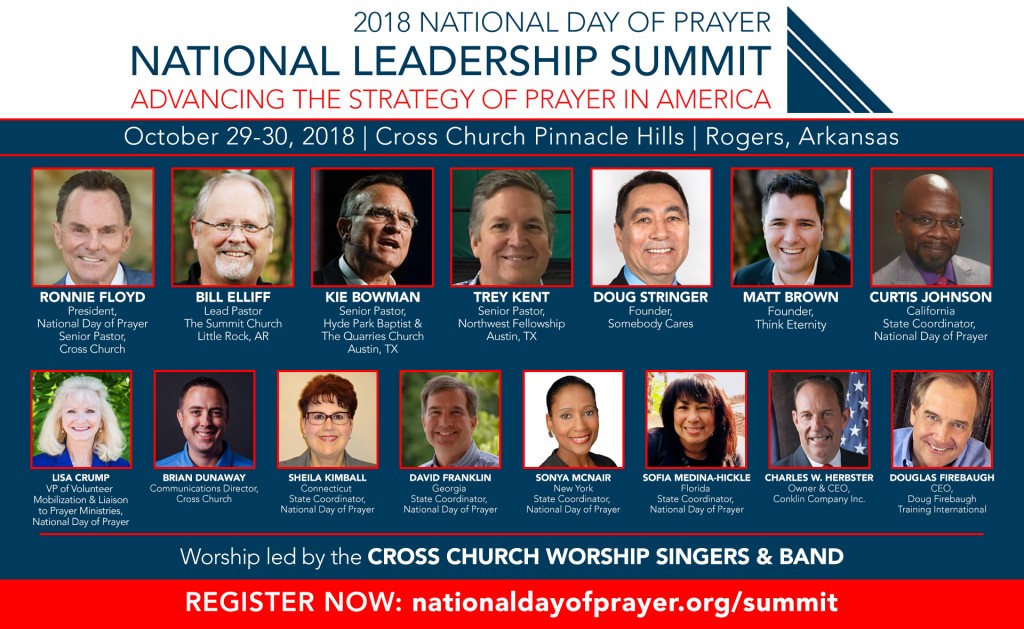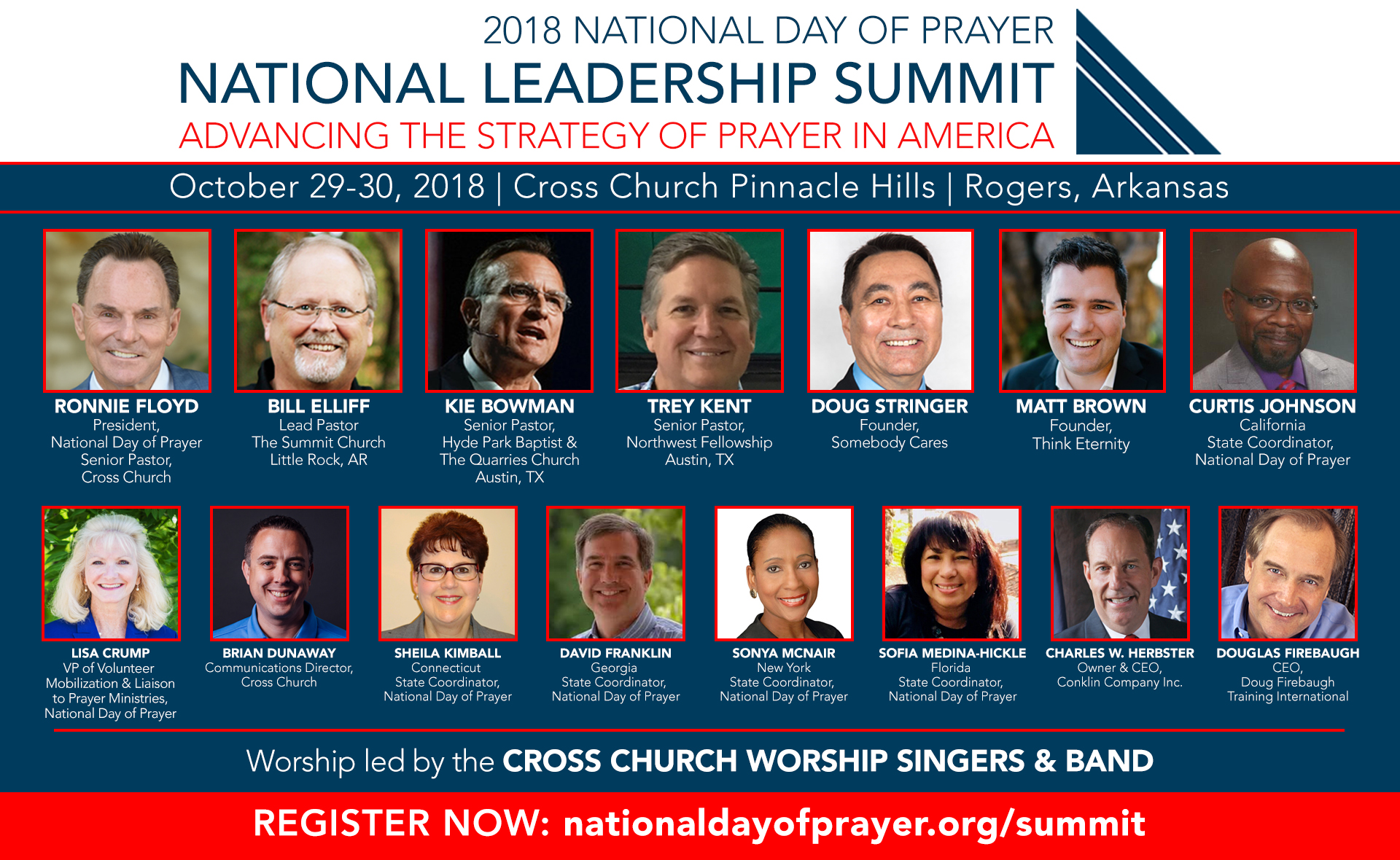 *******
Dr. Ronnie Floyd is the Senior Pastor of Cross Church, President of the National Day of Prayer, and founder of the Cross Church School of Ministry.
To request an interview with Dr. Ronnie Floyd
contact Gayla Oldham at (479) 751-4523 or email gaylao@crosschurch.com.
Visit our website at http://ronniefloyd.com
Follow Dr. Floyd on Twitter and Instagram @ronniefloyd
Summer is Moving Forward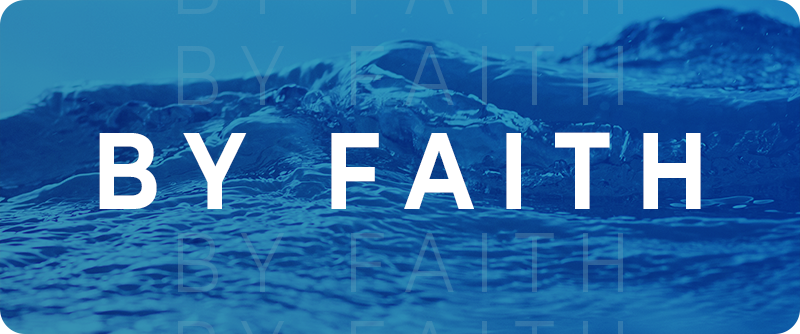 Summer is moving forward at Cross Church. Camps, Vacation Bible Xtreme, and our July 4th celebration are all behind us. This Sunday will be our final message in the book of Romans for the summer as we complete Romans chapter five. We have only one Sunday left in July! Yes, summer is moving forward at Cross Church.
Over 1 Million People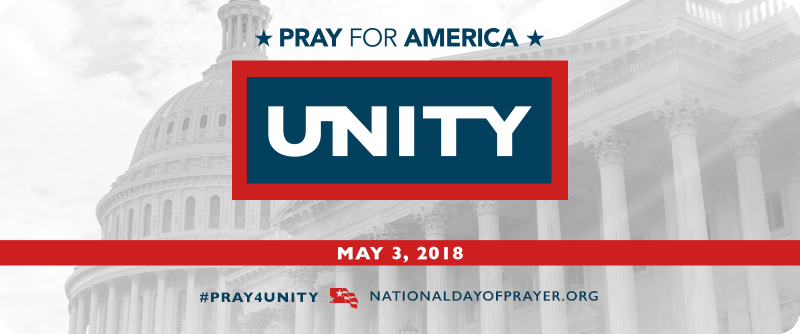 This past week our team notified me that over one million unique people on Facebook alone have watched the National Observance of the 2018 National Day of Prayer in Washington, DC. This does not include our own National Day of Prayer website, God TV, Brio, Daystar Television Network, and others, which each broadcast across the world. Cross Church, you have been an intricate part of this vision and I want to thank you so much for all you have done for the 2018 National Day of Prayer. We were also informed that an estimated 50,000+ observances happened in towns, cities, and counties all over America this year on May 3. Please begin to pray with us about the 2019 National Day of Prayer and mark your calendar now for the first Thursday in May 2019.
Support Cross Church This Summer Financially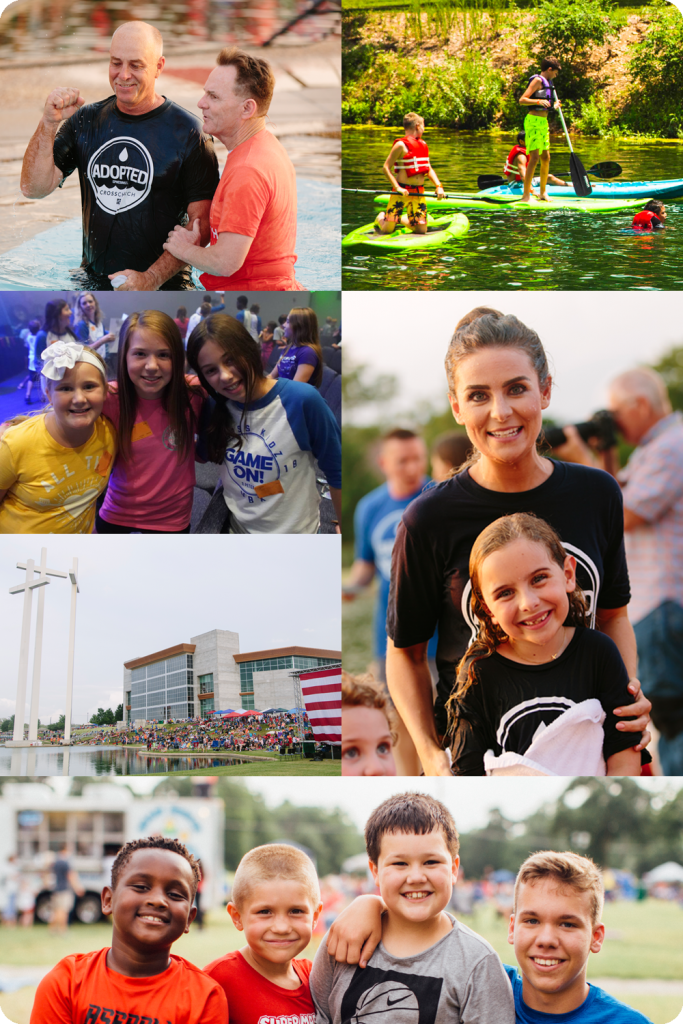 My dear people, we are now on the downside of our fifteen-week goal of $6 million here at Cross Church to fund our ministries at an optimum level. As of this week our status is:
Our goal for the first nine weeks: $3,600,000
Received for the first nine weeks: $3,743,909
We are now $2,256,000 away from our goal of $6 million for the summer. Now is the time for us to rise up and finish well over these next six weeks. July is usually our greatest challenge, so please help and contribute wherever you are this week and in these next six weeks of the summer. I recognize the unique challenges summer brings with vacation, travel, and completely different schedules. While Jeana and I traveled this summer, it was great to know our automated giving was happening no matter our location. We can do this with God's help and your belief in generosity.
Pray for Our Ministry Team This Week
Jeana and I are so blessed and grateful for every day the Lord gives us to serve Him and be part of His grand work throughout the world. Thank you for your prayers. Would you join me in praying for our Ministry Team and spouses this week? Please save this list and put it where you will see it and call out these names to the Lord in prayer over the next week:
Dr. Ronnie Floyd, Senior Pastor (Jeana)
Dr. Nick Floyd, Lead Teaching Pastor, Staff Leader (Meredith)
Dr. Jeff Crawford, Lead Pastor of Ministries, Teaching Pastor (Julie)
Ben Mayes, Executive Pastor of Finances & Operations (Sue)
SPRINGDALE CAMPUS
Clint Smith, Campus Pastor (Ashley)
Johann Acuna, Associate Worship Pastor (Aubrey)
Heath Bryant, Children & Family Pastor (Shelli)
Chuck Butler, Minister to Students (Amy)
Scott Carter, Associate Minister of Missions (Crystal)
Mike Craig, Pastor to Adults (Meredith)
Pablo Daut, Minister to Hispanics (Florencia)
Brian Dunaway, Director of Communications & Technology (Gina)
Will Dunlap, Associate Children's Pastor (Bailey)
Micah Farish, Associate Minister to Students (Karis)
Becky Fletcher, Administrative Assistant to Clint Smith (Jim)
Charlie Foster, Minister to Adults 70+ and Pastoral Care (Gloria)
Gina Franzke, Director of Women's Ministry/First Impressions (Ed)
Jesse Garcia, Associate Minister to Students (Amy)
Keith Harmon, Marriage & Family Pastor (Jackie)
Andy Jennings, Millennial Pastor (Lauren)
Jennifer McCroddan, Director of Preschool Ministries (Mark)
Gayla Oldham, Personal Assistant to Dr. Ronnie Floyd (Tony)
John Phillips, Director of Creative Video (Jennifer)
Doug Sarver, Minister of Global Missions (Karen)
Ed Upton, President, Cross Church School of Ministry (Eleanor)
Eric Vaughan, Executive Director of Compassion Northwest Arkansas (Pamela)
PINNACLE HILLS CAMPUS
Buster Pray, Campus Pastor (Martha)
Jeremy Dixon, Associate Minister of Students (Carly)
Mollie Duddleston, Director of Ministry Operations & Women's Ministry (Jim)
Billy Hardesty, Associate Children's Pastor (Rachel)
Jeniffer Johnson, Director of Preschool Ministries (Shane)
Forrest Knight, Associate Worship Pastor (Jordan)
Jamie Lantzsch, Minister of Pastoral Care and Senior Adults (Lisa)
Lee Larry, Associate Minister of Connections & Special Projects
Adam Miller, Minister of Students (Abby)
Bradley Morris, Associate Worship Pastor
Brad Noblitt, Worship Pastor (Caitlin)
Chris Plunkett, Minister of Discipleship & Young Adults (Cary)
Travis Young, Children's Pastor (Ginger)
FAYETTEVILLE CAMPUS
Phil McMichael, Campus Pastor (Rachel)
Clif Anderson, Operations & Men's Ministry Pastor (Sarah)
Jonathan Beasley, Associate Pastor and College Ministry Strategist (Elisabeth)
Nick Bethea, Children's Pastor (Jordan)
Jennifer Francis, Director of Preschool & Women's Ministries, (Josh)
Jason Fryer, Hope for the City Pastor (Olivia)
Luke Harper, Minister to Students (Kelsey)
Dave Kinney, Associate Campus Pastor, Adult Pastor (Emily)
Jill Langham, Administrative Assistant to Dr. Nick Floyd (Mike)
David McKinney, Worship Pastor (Rachel)
Brian Mills, College Pastor (Jennifer)
Zach Morris, Associate College Pastor
Shane Schauer, Associate Worship Pastor (Chelsea)
NEOSHO CAMPUS
Chris Deitsch, Campus Pastor (Rachel)
Now is the Time to Lead,
Ronnie W. Floyd