Archive for April, 2017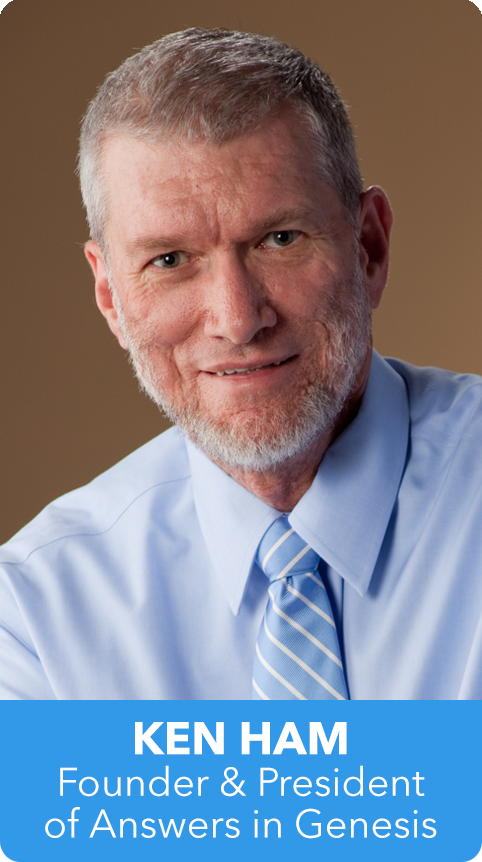 In this episode, Ronnie interviews Ken Ham, Founder and President of Answers in Genesis, the parent ministry to the Creation Museum and Ark Encounter. Ken has appeared on Fox's The O'Reilly Factor and Fox and Friends in the Morning, CNN's The Situation Room with Wolf Blitzer, ABC's Good Morning America, the British Broadcasting Network and more. His debate with Bill Nye "The Science Guy" has been watched by over 15 million people. Ken not only talks about vision, he knows how to make his vision walk! He leads 750 full and part-time employees of the largest Christian apologetics organization in the world. Ken is being used greatly by God all around the world, and you will not want to miss this episode with him.
Podcast: Play in new window | Download

All relationships are built upon the foundation of trust. Friendship, marriage, parenting, business, partnerships, teams, education, government, churches, and leadership are built upon trust. Everything is built upon trust.
What happens when trust begins to erode? What happens when trust is gone completely?
Skepticism Emerges
When trust begins to erode, skepticism emerges. People begin to doubt the truth, not just about the issue at hand, but about everything the person or organization is trying to communicate. When this happens, recklessness begins to rule among all involved. Without a major change occurring quickly, credibility declines and eventually ceases.
Dependability Subsides
When the simplest of commitments are not fulfilled, dependability subsides. A person's dependability is built upon trust. Lack of follow-through always leads to the forfeiture of trust. Again, even in the simplest things. When you give your word to others, others expect you to fulfill your word.
Confidence Leaves
As trust departs, confidence departs. When people lose confidence in a person, it is hard to retrieve and regain. It is very challenging to regain a person's confidence, but it can be done.
Leadership Ceases
People do not follow leaders they do not trust. Whether something simple or major, a leader forfeits his or her leadership when trust erodes.
When trust is gone, the price is high and the future becomes bleak.
Is There a Way to Recapture Trust Again?
Can trust be recaptured? Not always, but sometimes.
While trust can be recaptured with a few people, oftentimes it is necessary to start over.
Each situation is different. There is no general way to address each of these situations.
Regardless, if you realize that you are in a situation where trust has eroded or is perhaps even gone, it is incumbent upon you to do all you can to make things right again with as many people as possible. Therefore…
Complete honesty needs to occur
Deep repentance and change must happen
There must be a sincere commitment to do whatever it takes to make things right
From this point, only the Lord knows the future. But when this point comes, it is no longer about the individual, but also what is best for the other people, organization, business, ministry, or relationship that has experienced the loss of trust.
Each must go forward. Each must do what is right before God. While they may not be able to go forward together, they can each go forward with a new appreciation for the power of trust in a relationship.
Never underestimate the priceless value of trust.
Now is the Time to Lead,
Ronnie W. Floyd
Senior Pastor, Cross Church
*******
Dr. Ronnie Floyd is the Senior Pastor of Cross Church, founder of the Cross Church School of Ministry, and host of the Ronnie Floyd on Life and Leadership Today podcast.
To request an interview with Dr. Ronnie Floyd
contact Gayla Oldham at (479) 751-4523 or email gaylao@crosschurch.com.
Visit our website at http://ronniefloyd.com
Follow Dr. Floyd on Twitter and Instagram @ronniefloyd