Archive for December, 2014
This Sunday in all of our services, we will observe communion with the Lord's church. It will be a powerful and meaningful experience. I would urge you to sit with your family. If you have a friend who does not have family here, ask them to sit with you this week.
I will lead us in a time around the Lord's Table, in what we call The Lord's Supper or communion. We have two ordinances in our fellowship. One is baptism and the other is The Lord's Supper. Prayerfully, both will be celebrated in each of our services this Sunday. You can see here what we believe about the Lord's Supper and Baptism.
Pray for Sunday. Pray for yourself. Prepare yourself and your family spiritually. Let's pray for a special time of worship, reflection, and celebration together.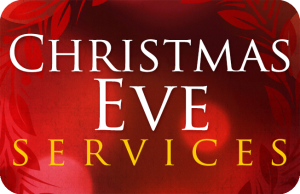 7 Christmas Eve Services Offered by Cross Church
We hope one of our Christmas Eve service times will work for you and your family. While we always encourage our people to attend their normal campus on Christmas Eve, we realize that a time at a different campus might work better for your family. Please choose a time and join us for one of our seven services.
Dress for the services is whatever your family is accustomed to wearing for Christmas Eve, whether it's dressy or casual. Below is a list of our services offered on Christmas Eve.
Chapel on the Creeks – 1:00 p.m.
Fayetteville – 3:30 & 5:00 p.m.
Springdale – 4:00 p.m.
Pinnacle Hills – 5:00 p.m.
College Avenue – 5:00 p.m.
Neosho – 5:00 p.m.
Invite others to our Christmas Eve services and share through social networking. We want all of Northwest Arkansas to feel at home at our church on Christmas Eve.
As We Move to 2015
As we move to 2015, let's insure we leave 2014 right with God and right with others. Ask yourself these three questions:
Is everything in your relationship with God clear and right? Insure all sin is confessed and repented of, moving forward to the future.
Is all right with God financially? Insure you have honored God with at least 10% of all He has entrusted to you in 2014 through your salaries, bonuses, stock and dividends, and all other matters. Through our local church and its Ministry Budget, we should give the first tenth of everything to the Lord. A special way for you to join in reaching the world for Jesus Christ is to give to the Lottie Moon Christmas Offering for International Missions. This offering directly helps in funding our full-time missionaries around the world. Also, consider giving to the Reaching Our Mission offering, which allows Cross Church to commit even more to our mission efforts regionally, nationally and internationally; as well as supporting church planting and our own Cross Church School of Ministry.
If you are in town on the Sundays of December 21 or 28, be sure to be in worship. Attending worship reminds us of the meaning and power of Christmas. I sure hope to see you here soon at Cross Church.
Yours for the Great Commission,
Ronnie W. Floyd
Looking back, my most-viewed post for pastors this year was 28 Things I Wish I Had Done Better in My 28 Years Here. As we reflect on the year and prepare for the new year, I'd like to share it with you again today, as these things still hold true.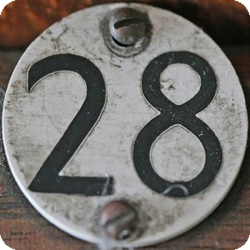 Twenty-eight years ago last week, my family and I responded to God's calling to accept the pastorate of the First Baptist Church of Springdale, Arkansas. With the opening of our third campus four years ago, we changed our church's name to Cross Church. Today, our 144 year-old church offers ten worship services each week through our five campuses.
I know that anything good that has happened here has not happened because of me. Through the years, I have done more things wrong than right. I hope you can avoid some of the many mistakes I have made in my twenty-eight years serving the same church. I thought I might list some of them – for my benefit as much as anyone else's. While I list them numerically, it is only for reference, not in any sequence of importance.
Let me get started…
1. I wish I had walked slower through the crowd.
2. I wish I had enjoyed the special moments longer.
3. I wish I had celebrated the victories in a greater way.
4. I wish I had stayed out of the ditches of leadership in the journey.
5. I wish I had traveled more extensively in ministry and mission endeavors.
6. I wish I had begun an intentional strategy to invest in pastors and spiritual leaders much earlier, including future pastors and leaders.
7. I wish I had never bought into many of the trends in ministry that have proven ineffective again and again.
8. I wish I had not believed some of the things I read that led to me altering various strategies of ministry.
9. I wish I had taken longer to hire some people.
10. I wish I had not listened to many of my staff members.
11. I wish I had listened to some staff members more.
12. I wish I had encouraged some staff members who were just not right for the job or not right for our church to move on to other ministries quicker.
13. I wish I had dealt with more staff and church problems head-on through the years.
14. I wish I had permitted more people into my life personally and my journey as a leader.
15. I wish I had discovered more ways to use lesser buildings to do more for the Kingdom of God.
16. I wish I had been more Kingdom-focused through the years, regardless of what my peers thought or said about it.
17. I wish I had never believed all the bad things people said about me.
18. I wish I had never believed all the good things people said about me.
19. I wish I had never swayed from leading my congregation, denomination, or anyone else to fulfill the Great Commission.
20. I wish I had better discernment through the years as a Christian leader and Pastor.
21. I wish I had taken care of myself more effectively through the years physically, emotionally, mentally, and relationally.
22. I wish I had enjoyed more replenishing relationships through the years.
23. I wish I had walked away quicker from some relationships that continually depleted me personally and professionally.
24. I wish I had seen myself as a "lifer" in Northwest Arkansas early on, rather than a probable "transient" here.
25. I wish I had led my church to be much more generous toward others through the years than we have.
26. I wish I had slowed down more through the years and enjoyed the journey a little more.
27. I wish I had pursued leaders who were greater than I would ever be, endlessly asking them to pour their lives into my life and leadership intentionally.
28. I wish I had lived with such wisdom and discernment that I would have disappointed fewer people through the years.
I will stop with listing only twenty-eight things I wish I had done better through my twenty-eight years here in the same church. Trust me, I know this list is really endless!
Where do I go from here?
From here, I realize that as long as I have life within me and leadership entrusted to me, I can go forward toward the future. I can learn from my past failures and move forward, committed to greater leadership in and through my life. At this point, I cannot go back, but only forward!
Therefore, forward is my destination! Whether I stay here another few years, another twenty-eight years, or even longer, I want to be the man of God He wants me to be and lead with the highest level of trust extended to me from the people of God.
Pastors and church leaders, learn from my mistakes and do not create your own. I am committed to do so and I hope you will join me. I have so far to go, but I am going forward.
Yours for the Great Commission,
Ronnie W. Floyd