Archive for the 'School of Ministry' Category
The Vision
Three years ago I began to have a vision for a ministry that would welcome God-called men and women from around the country and world onto the Cross Church campuses for a time of leadership training and hands-on ministry guidance.
This week, that vision became a reality! And now, for the first time on my blog I am introducing this newest vision, The Cross Church School of Ministry. For years, God has used our church to call, equip, and send leaders out globally. Now, beginning in August of 2013, we are going to put a structure with systems to the work God has done for at least two decades through our church.
"The Cross Church School of Ministry is a one-year residential ministry experience that prepares leaders for life, ministry, and gospel advancement globally."
Preparation and Purpose
The purpose of this new school is NOT to replace what our universities and seminaries do by way of theological education but to complement them. I am convinced there is a major gap in ministry preparation – what I will call "the experience gap." The Cross Church School of Ministry will fill this gap with a one-year residential experience in ministry practice, in the setting of one of the largest and fastest growing churches in America as reported by Outreach Magazine.
We are already in the process of developing partnerships with all six Southern Baptist seminaries, Liberty Baptist Theological Seminary, Mid-America Baptist Theological Seminary, Criswell College, Oklahoma Baptist University, Ouachita Baptist University, Southwest Baptist University, Liberty University, and Union University. The initial feedback to our efforts is positive and affirming and we will be in a position to very soon announce these partnerships.
In fact, the initial reaction, across the board, to the Cross Church School of Ministry is so positive that many are asking how they can be a part and help us. Very simply you can help us by spreading the word about the Cross Church School of Ministry. If you know someone called to ministry, send them our way.
Learning Life and Leadership
Let me say that the Cross Church School of Ministry is a unique opportunity for any young man or woman called to ministry. These students will come to us pre-college, during college, post-college, pre-seminary, mid or post–seminary, or whenever in ministry. We believe Cross Church is prepared as much as any other church to offer this type of residential experience of study and practice, and we believe that paired with a degree from a seminary or college, we will collectively be sending out the best men and women ready to impact the Kingdom of God!
Upon entering residency with us, students will:
Experience choosing a customized ministry track for their year with us that will best equip them for their calling, such as students, worship, children, pastoral, missions, and many others that will be offered.
Experience meeting weekly in a formal, Oxford-style learning environment being prepared as leaders for life, ministry, and Gospel advancement globally.
Experience evaluation and accountability personally and professionally through a one-on-one ministry mentor who is a seasoned staff member of Cross Church.
Experience ministry and leadership in a local church setting.
Experience two North American mission experiences.
Experience one international mission experience.
Upon their graduation with a Certificate from the Cross Church School of Ministry, we believe they will become some of the church's greatest leaders in our generation.
Our Leadership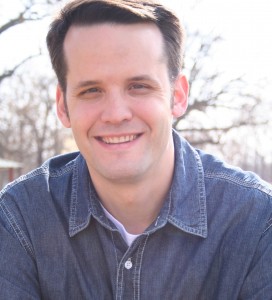 Let me finish by introducing to you the President of the Cross Church School of Ministry. Dr. Jeff Crawford comes to lead this school after a seven-year tenure as pastor of one of the largest churches in the state of Arkansas. Dr. Crawford has a strong pedigree in Southern Baptist life with over 20 years of ministry experience and service. He is a committed academician with a B.A. from Oklahoma Baptist University, M.Div. in biblical languages from Southwestern Baptist Theological Seminary, and an Ed.D. from The Southern Baptist Theological Seminary. Dr. Crawford is an outstanding leader and an accomplished author and preacher. In addition to serving as the president of this new school, he is also serving as a teaching pastor for Cross Church and will be assisting me in the pulpit across our four campuses.  You can follow Dr. Crawford on Twitter @jeffcraw4d and on his blog.  If you would like more information about the Cross Church School of Ministry or want to discuss a particular young man or woman who could be prospective student, I would urge you to contact Dr. Crawford: jeffc@crosschurch.com