Archive for the 'Family' Category

Jeana and I have been married for thirty-nine years. After we'd been married for eighteen years and Jeana would mention to my Mom some crazy thing I had done, she would say, "You have now had him longer than me. I am no longer responsible!"
After being married to one another this long, we have learned so much about each other and marriage. And still the learning continues. Perhaps what I share today will be an encouragement for your marriage.
1. Walk closely with the Lord individually and together.
One of the things that always encourages me is knowing that when I walk down the stairs from my office in the early morning, my wife is up having her time with God. She does not live on my walk and I do not live on hers. We walk with the Lord individually. We each take it seriously.
Yet, we walk side-by-side with the Lord. We talk about spiritual and ministry things regularly. We pray together nightly. We know it is critical for us to do life and ministry together.
2. Do ministry individually and together.
Jeana has consistently been involved in the ministry of the church. For years, she served in the worship ministry. She has also served by leading a cancer support group and has done weekly jail ministry. Now, she leads a Bible Study in our neighborhood, which gives her unique influence with women in our community. And she has always assisted as needed in the women's ministry of our church.
Jeana has accompanied me on many ministry endeavors. I am a pastor who does not do ministry alone. Jeana is with me. We have done ministry of all kinds together through the years from mission trips to funerals to weddings to so much more.
3. Live life together.
Jeana and I have noticed something in the lives of many ministers and their wives. Many of them live life alone. The wife goes one way and the minister goes another. I do not get this and quite honestly, it is very unhealthy.
Since 1985, Jeana and I have spent Fridays together. Can you believe that? It is rare we are not together on this day. We live life together during the week and on the weekends. Yes, when the children were home, our lives were focused on them, but we still did life together.
Live life together. Ministry is hard enough. You do not need to fly solo. Marriage is hard enough. You certainly do not need to fly solo. This is not good for either of you or your marriage. Find a regular time to spend with your spouse. You will not regret it.
4. Honor God's calling upon your life together.
Have you considered recently that you have been called to do ministry by God Himself? If you sensed God's leadership to marry your spouse, and I assume you did, you must believe that God has called you to walk in ministry together.
Therefore, honor God's calling upon your life together. Do not take it for granted.
You have a holy calling upon your lives, both husband and wife. You have not been called to business, entertainment, or politics, but the ministry of the gospel of Jesus Christ. This is holy. This is your calling. Live worthy of this call to ministry. Honor God's calling upon your life together.
Follow Him wherever He leads you to go. He has a great plan for each of you individually and as a couple. Surrender your marriage to Him now in a new and fresh way. He has wonderful things in store for your life and ministry together.
Now is the Time to Lead,
Ronnie W. Floyd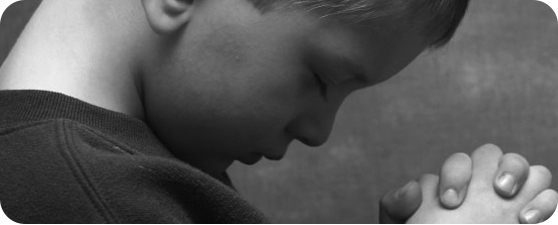 Raising our children in ministry was a true joy for Jeana and me. We knew God had called us; we never even implied there was another option. Therefore, our children knew it as a joyful lifestyle.
Yet, I am more than aware that ministers sometimes struggle with raising their children in ministry. I want to share six tips I believe will be helpful while raising children in the ministry.
1. Be content where you are. 
If you are not content in ministry or content where you are living, sooner or later your children will catch that same spirit. The spirit of perpetual discontentedness is reality not only for ministers and wives, but their children. This can lead to all kinds of conflict in the home.
If you know God has called you, then in reality, you have no choice but to follow Him. If you know God called you to serve where you are, give it your best and leave your future in the hands of God.
2. Leave conflict at the church.
Refuse to be negative about the church in front of your children. If something has happened and you must talk with your spouse about it, wait until the children are out of the room. Leave conflict at the church.
By the way, your spouse does not need to know every negative thing you face in your ministry. You are called to pastor the church, not her. God will give you the grace to carry the conflict and the discernment on what to say to your spouse and what not to say.
3. Be involved in the church.
Raise your children in the church and ensure they are involved in ministry at their level. If camp is happening, your children need to be at camp.
When we raised our boys, church was still highly engaged on Sunday nights and Wednesday nights, as well as several outreach nights. We built a culture: This is what we do! It was never optional.
The best thing for your child is to have spiritual influence from the church throughout their life. Your children need to be involved in the church.
4. Talk about the benefits of ministry.
Many in ministry want to spend volumes of time talking about the challenges and problems in ministry. That is never productive.
When you have children at home, your children are afforded many great opportunities when they are raised in the home of a minister. They will have access to meeting many wonderful people in your church and others who visit to assist you in ministry. They get to go places where other children may not have access. As a minister, you have the privilege of going to unique places. When possible, take your children with you and on the way, talk about the benefits of being raised in the home of minister.
5. Take an annual vacation.
Take an annual vacation with your entire family. This is non-negotiable. Do not let limited finances choke this opportunity with your children. You have only one shot with your kids. Invest time in them. Whatever the financial resources or lack of them, you can find something you can do.
There are other times you can get away, like Christmas or other holidays. Take advantage of this time. Leave town and go. It is impossible for ministers to really relax and spend time with family without being out of town.
6. Pray with your children daily.
Every morning before our boys left for school, we prayed with them. Many ministers pray with everyone else, but they do not pray with their family. This is not healthy at all.
In your own devotional life, pray for your children to love Jesus and love His church. When people used to ask us, "How can we pray for your children?", this is what I always told them. I wanted our children to leave my home and one day raise their children to love Jesus and love His church.
God answered our prayer. He will answer yours.
Now is the Time to Lead,
Ronnie W. Floyd