I am so thankful that our Cross Church Family is For the City! It does not matter which one of the five campuses you may attend, Cross Church is For the City. This past Sunday, we took the time in our worship services to honor first responders and bring recognition to the cities that comprise Northwest Arkansas. Watch this video we shared. We truly hope that our church will continue forward in our vision of being For the City!
1,000 Baptisms Have Taken Place at Cross Church Fayetteville

This past Sunday, our Fayetteville Campus baptized its 1,000th person since its birth in January 2011. Please watch this celebration – I know you will be greatly inspired. In less than five years, this great work of the Lord has allowed this campus to reach and baptize its 1,000th person! Congrats to Dr. Nick Floyd and the Cross Church Fayetteville staff team and volunteers. May God continue to receive the praise.
7 Conversations You Should Have With God

This Sunday, we will begin a new series entitled "7 Conversations You Should Have With God." Our goal in this series is to teach the importance of having conversations with God about your life based upon what God says in His Word. We will also talk about how you can take actions that are congruent with His Word. Join us this Sunday for this powerful new series.
Please Pray for Our National Conversation on Racial Unity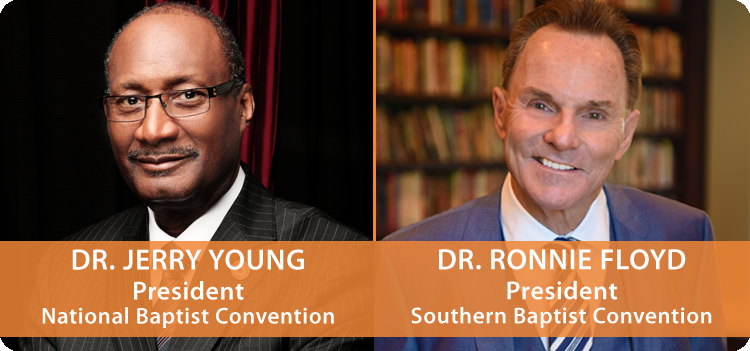 Cross Church Family, not to minimize what is happening at Cross Church or any other event I am involved in this coming week, but the upcoming gathering with twenty-two pastors in Jackson, Mississippi, has implications for not only the church in America, but America itself. Please read here about what God is doing. Please mark this coming Wednesday and pray for us.
Announcing Our Initial Holiday Schedule

This past Sunday, we announced our Holiday Schedule to our Cross Church Family. Yes, hard to believe isn't it? Thanksgiving… Christmas… 2016. Only God knows what is before us. If you missed the announcement on Sunday, I want you to see what we shared. While it refers briefly to what occurred last Sunday, please watch what it says about the coming holidays.
Thank you for being faithful. Blessings to each of you.
Now is the Time to Lead,
Ronnie W. Floyd