We are facing several challenges at Cross Church. I share these with you so you can join me in addressing them and pray for them continually.
Challenge #1: Faithfulness Financially
Through the winter season, we face ongoing challenges in our financial giving. People are adjusting to a new year, plus, with Sunday #1 this year being a snow day and Sunday #2 being an ice Sunday, we suffered financial loss. Most of the time, we never recover. It should not be that way, but it is.
Our ongoing challenges financially are to:
Expand our number of givers to our ministry
Increase the giving from consistent givers
Faithfulness financially, regardless of the weather
Increase the number of givers that give via automated giving
Financial support and the increasing of financial support is a real life need. Please evaluate your January. Are you up to date? Use February 1 to set it all straight. Begin to give faithfully.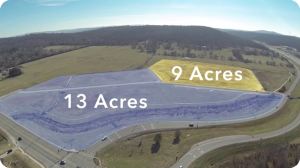 Challenge #2: Lead Responsibly 
As we have been entrusted with the blessing of 13 acres of land as well as an option related to an additional 9 acres, we must lead responsibly. As we begin our master planning and evaluate our options, we must lead responsibly as we develop plans for the future.
These are huge challenges that await us. While we are more than grateful for this gift of 13 acres of land and an option for an additional option for the future, we need God's wisdom. Please pray for us. Again, if you happen to have missed Sunday, January 18 and have yet to watch this incredible announcement, you can watch it here.
Our team developed a highlight video that we showed on Sunday. It will be easy to share with others. Check it out here. 
Challenge#3: Grow Continually
Cross Church has a strong commitment to church health, which results in church growth. We believe that God wants to use us to join Him in building the church. Cross Church has a culture of growth, but this is an enormous challenge for our future.
Since the church is in constant change, this makes continual growth even more difficult. This is impossible without the Lord's hand upon us. We cannot do it without His power and leadership in the church.
Is your small group committed to growth? Is your worship ministry committed to growth? Are the ministries that you are connected to in Cross Church committed to growth? Please inject each ministry with an ongoing culture of growth.
Why? It is simple: People need Christ! People need the Lord! We must reach Northwest Arkansas, America, and the world.
In Closing
Please join me in addressing these ongoing challenges. They are real. We cannot attack them alone. We must all attack them aggressively and faithfully.
Yours for the Great Commission, 
Ronnie W. Floyd