When the Lord gave me the vision of the Cross Church School of Ministry, I believed it would be an investment in next generation leaders that would not only change their lives, but their world. The Cross Church School of Ministry is a one-year residential ministry experience that prepares leaders for life, ministry, and gospel advancement globally.
This coming Sunday, we will graduate our first class. These ten resident ministers have served under our President, Dr. Jeff Crawford, who has invested in them personally, but also connected them continually with our ministers and ministries of Cross Church. He has done a splendid job, helping me shape this vision and leading the way.
Let Me Tell You the Story of Our First Ten Graduates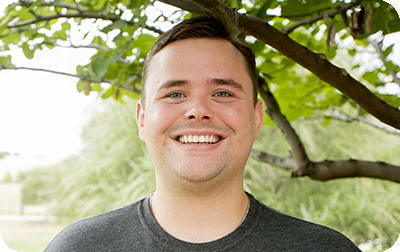 James Forbis is a Texas born graduate of the University of Arkansas.  He is headed to finish his Master of Divinity degree at Southern Seminary, on his way to planting a church in Boston. While finishing his degree, he will serve as the Associate Director of the Baptist Campus Ministry at the University of Louisville.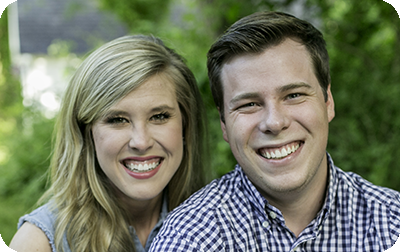 Dave Kinney is a home-grown young man from Cross Church.  A Baylor graduate, he left his track in medical school to answer a call to ministry.  He is joining our Cross Church staff team as an associate college minister. His wife, Emily, also works in our Children's ministry. Dave will also complete his Master of Divinity degree at Southwestern Baptist Theological Seminary.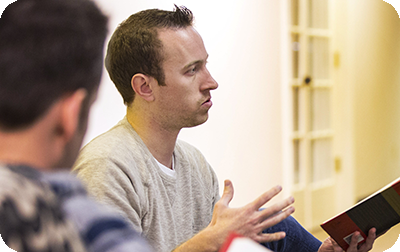 Eric Michalls hails from Texas and is a graduate of Ouachita Baptist University and New Orleans Seminary.  Highly gifted intellectually, he is moving on to pursue a Ph.D. from Midwestern Seminary with plans to teach in the future.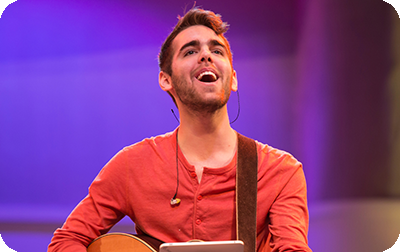 Caleb Lynn is an incredibly gifted musician and the son of a pastor. He came to us from Corpus Christi, Texas. Caleb will be moving on to Liberty University to complete his degree, joining one of Liberty's worship ministry teams and receiving a full-tuition scholarship. In fact, his brother will be in our next class that begins in a couple of weeks.
Brett Allen is from Texas and has excelled on our worship ministry track. He will be staying with us one more year, working with our worship team before finishing his undergraduate degree, hopefully from Liberty University.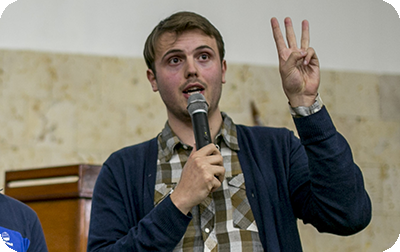 John Mark Pantana is from Virginia and a graduate of Liberty University. He has answered God's call to plant a church in the greater Colorado Springs area next year with another student from this coming year's School of Ministry cohort.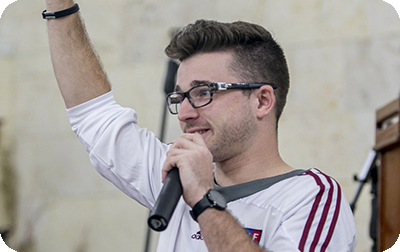 Gareth Patterson is a native Arkansan and the only believer in his family. He has answered the call to church planting and will be joining the Cross Church Media and Communications team for one year while preparing to be married to his fiancé.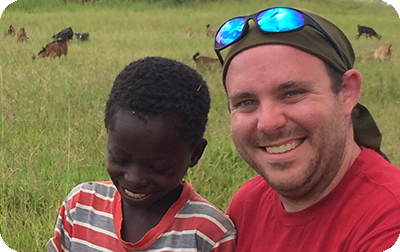 Richard Gunselman is from Arkansas and a graduate of the University of Arkansas Fort Smith. Richard has a call on his life to international missions and will be transitioning as he makes future plans to become a missionary.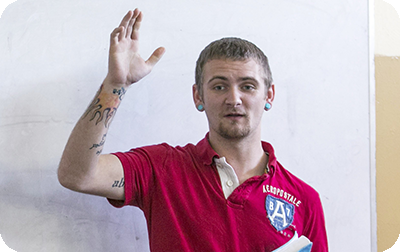 A.J. Kirk is from the small town of Heavner, Oklahoma, and tracked with us in student ministry. He is also praying through a call to international missions.  A.J. will be moving to Kansas City to finish his undergraduate degree at the College at Midwestern.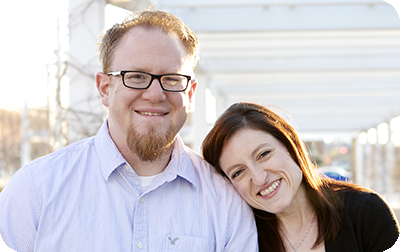 Adrian Jordan is from Oklahoma and a graduate of Oklahoma Baptist University. He has been called to plant a church in Portland, Oregon, one of the most lost cities in the United States. After leaving us, Adrian will spend a year in the Tulsa area raising funds, preparing to move to Portland, and adjusting to his blessed life as a newlywed.
Would you like to see a few testimonies from some of these students? Take a minute and watch them here.
The Future is Now
Our future is now, as we send these out and prepare to invest in our next class of the Cross Church School of Ministry. In the next three weeks, we will welcome nineteen new students and resident ministers to the Cross Church School of Ministry. Nineteen, and maybe more!
God may bring one, two, or three more to us in the next three weeks. The great news is that the next class will be bigger, become international, and contain three young women who believe God has called them to ministry.
If you have an interest in attending or have someone in your church that needs this school, watch this to learn more.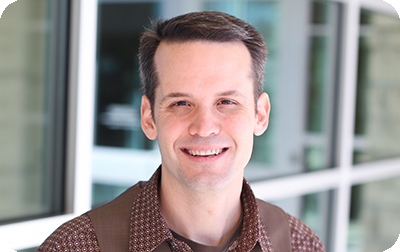 Finally, congratulations to our first class of graduates! Congratulations and thank you, Dr. Jeff Crawford, for doing a superb job investing in these and leading them to engage in ministry life. To God be the glory!
Yours for the Great Commission,
Ronnie W. Floyd