This past Sunday, we announced the launch of our 5th Cross Church campus. Let me tell you the story.
Cross Church Neosho Launches Easter Sunday, April 20
A small fellowship of forty people in Neosho, Missouri, approached us about a year ago. They told us they had been live streaming the messages from Cross Church each week, from Dr. Nick Floyd or me. Some of the folks there had some association with Cross Church in the past. As they approached us to help their church, this led to them asking if they could become a part of Cross Church.
This moved the journey to a new level. After much discussion, research, and prayer, the decision was reached to re-launch this fellowship into a 5th Cross Church campus. This will be a very different model for us. Initially, there will be no full-time staff; it will be only part-time staff and volunteers with a video-venue preaching experience. We will pray, seek the Lord, and move with great intentionality to make a difference.
Please take the time to watch this announcement I made to our Cross Church campuses here as well as Neosho on Sunday morning. As you see on the video, we need your assistance for some one-day mission investments. We need:
Construction teams to help renovate the building
Outreach teams to help canvas neighborhoods
Everyone to love our new church family
Everyone to pray for our new campus
If you would like to ask questions, volunteer, or mobilize your small group to assist in some way with these pre-launch needs, please email Dr. Michael Shafer at: michaels@crosschurch.com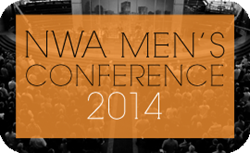 It is NOT Too Late to Sign Up for the Men's Conference
We have been advertising our NWA Men's Conference for the last month with great intentionality. If you haven't registered, it is NOT too late. You can sign up here.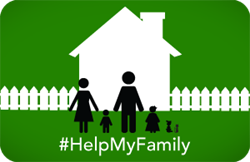 #HelpMyFamily Continues Sunday
Do not miss the continuation of our #HelpMyFamily series this coming Sunday. If you missed this past Sunday, you can watch "Giving Your Kids The Best Chance To Win" right here.
Bring Someone With You Sunday!
Ronnie W. Floyd