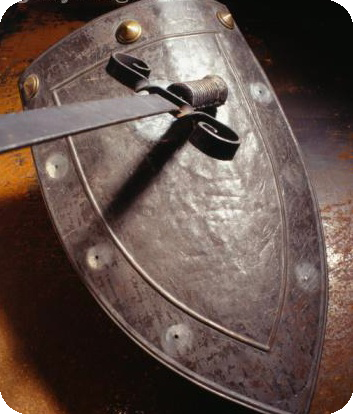 Last Wednesday, I wrote about "How Pastors Should Respond To Criticism". Today, I want to talk about something related, but much more serious. This is not an easy subject to talk about, but it is one every Pastor needs to know exists.
Let me tell you a story
Just days ago, a pastor wrote to me about how one of his staff members had split their church and took some members in order to start another church. The pastor was concerned, hurt, and requested prayer. I told him the very thing I am saying here today.
Pastors, we must remember who the battle is against
Pastors, here is what we must remember:
"For our battle is not against flesh and blood, but against the rulers, against the authorities, against the world powers of this darkness, against the spiritual forces of evil in the heavens." (Ephesians 6:12)
Paul lived a life that was so worthy, one of his great badges of honor was the terrific conflicts he faced as God used him to advance the gospel of Jesus Christ. They were real battles against real spiritual forces: Satan and his demonic army.
Pastors, remember today, when conflict occurs and attacks take place – and they will in ministry – your battle is not against people (flesh and blood), but against Satan and his demonic forces. It may appear in another form, but remember who you are fighting. You are in spiritual warfare.
The more you advance the gospel, move forward in a deep commitment to Jesus Christ, move your church to be a praying, spiritual force in the world, and the more you try to rally the church to fulfill the Great Commission, the more likely you will undergo intense seasons of spiritual warfare. We need to recognize what it is, who it is, and be wise in everything about it.
Pastors, we must remember what to do
There is no need to attack anyone when we walk through these kinds of challenges. While we need to be more than wise, the action we take is a spiritual action. Remember these words when you are in spiritual warfare,
"This is why you must take up the full armor of God, so that you may be able to resist in the evil day, and having prepared everything, to take your stand." (Ephesians 6:13)
We must enter into deep moments of prayer before the Father, putting the full armor of God on our lives, families, and ministries. This is our action! When we are equipped with the full armor of God that is referred to in Ephesians 6:13-18, we will be much more able to withstand and oppose these demonic forces in the fallen world in which we operate daily. This is our preparatory action so that we can hold up under these attacks.
So pastors, get serious with God in this battle. Do not count it small. The evil comes to steal, kill and destroy. Jesus is our life and as we pray through this season with the armor of God upon us, we will experience His life more abundantly.
Pastors, we must pray in the Spirit
We are called upon to pray in the power of the Holy Spirit at all times and on every occasion. From the heart of God, through His messenger Paul, listen to what we are told to do in the midst of this battle after we put on the armor of God:
"Pray in the Spirit at all times and on every occasion." (Ephesians 5:18)
This text pretty well wraps it up! We need to pray in the power of the Holy Spirit as Jude 20 says, and do so at all times and on every occasion. Pastors, prayer must be our first choice, not our last choice. When we pray, we are depending on God; when we do not pray, we are depending on ourselves.
Pastors, it is time to go to God in prayer – fervent, intense prayer – in the power of God as we do battle with the evil one. Jesus has won the battle already. Let's pray like it. Let's lead like it.
Pastors, as you maintain perspective
Pastor, as you maintain perspective knowing you are battling against spiritual forces and not people, please remember what I have said many times before. It is not easy, but it is right. What is it?
Never let anyone outside of your circle of love.
Love all people like Jesus loves them. Do not let them outside of your circle of love. While you stand, and stand strong against the enemy, please take the high road with people. For when you take the high road, you will never have a traffic jam. Pastors, remember, all of this to Jesus' glory.
Yours for the Great Commission,
Ronnie W. Floyd