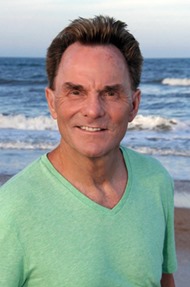 After taking a week for Study and Vision Planning, then moving directly into leading our Staff Advance, with great anticipation I look forward to Sunday as I share with you from the Word of God. On Sunday, August 4, I will be completing our miniseries called, "When Jesus Comes To Church". As I share with you from the book of Acts, come prayed up and ready to hear the Lord speak to you.
What We Will See This Sunday
On Sunday, our text will speak to us about subjects of great importance for any Christ-follower and local church. We will hear God speak to us about the importance of:
Doctrine
Leadership
Fellowship
Cooperation
Trust
I promise, if you join us, God will have a word for you personally. If you will bring a guest with you, someone on the search for Christ or a Christ-follower already, they will leave encountering our Lord personally. Pray for Sunday. Bring your Bible. Invite others. Expect God to meet with us.
You Will Meet Several of Our Church Planters on Sunday
Since 2010, Cross Church has invested in and planted sixty-six churches across the world. You are an amazing church! Eighteen of our planters and thirteen of their wives have joined us this week for our Annual Staff Advance. As we have invested in them and their leadership, a few of them will be observing the ministry of Cross Church this Sunday. If you meet one of them…bless them, love them, hug them, encourage them, and pray for them. Many of them are in major cities, while others in some of our underserved regions of our nation.
Why Church Planting is Important
There are many reasons why church planting is important. As we learned together last week, it is biblical to plant churches. Each gospel church, regardless of size, can invest something with others in order to help plant a church. Tim Keller, a prolific author and influential Pastor in New York City said on July 12 (via Twitter):
A vigorous and continuous approach to church planting is the only way to guarantee an increase in the number of believers.
This is another reason why we invest in planting churches globally. Cross Church believes in church planting and church planters. This is why we want you to join us on Sunday, August 11. Our fellowship will be commissioning Drew and Emily Griffin on this date, as they leave for New York City, downtown Manhattan, to plant Cross Church New York City.
Preparing for the Fall
God is good. Football is beginning! Fall will soon be in the air. As we look towards the launching of our new church year on Sunday, August 25, let's get involved. How?
Attend weekly, rather than weakly
Engage in a small group consistently, not coincidentally
Serve in a ministry, not meaninglessly
Give generously, not greedily
Will you do it? Let's get after it!
Cross Church School of Ministry
The Cross Church School of Ministry welcomes its first students this fall. Cross Church is committed to developing leaders for the future, and the Cross Church School of Ministry is a unique way in which we can do this. Over the next year, our students will have the benefits of academia as well as hands-on ministry experience. We are convinced this will change the next generation of church leadership, all to the glory of God.
Thankful For Our Staff Team
I love our Staff Team. I am thankful for each of them. God is doing some wonderful things in and through each of them. Please pray for them daily.
Support them consistently. Encourage them frequently. Honor them publicly and privately. Give to them generously.
I Will See You Sunday
Yes, I will see you on Sunday. Let's get ready for what God has to say to us.
Let's expect God to meet with us and speak to us.
Yours for the Great Commission,
Ronnie W. Floyd