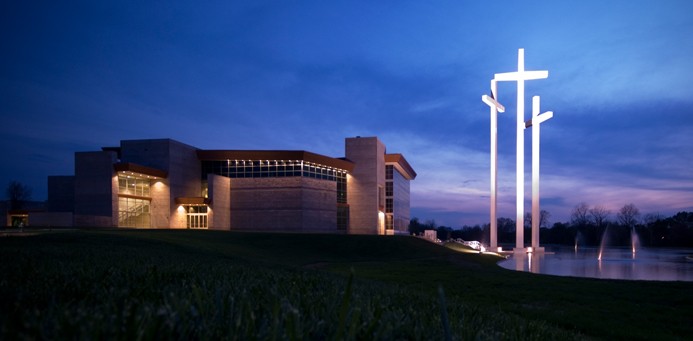 The Lord has so blessed the Cross Church family with wonderful and functional facilities. We are privileged to share our facilities and serve others through hosting their major events. Obviously, our #1 partner in advancing the Gospel of Jesus Christ is our beloved Southern Baptist Convention (SBC). In the coming months, we have two fabulous opportunities to serve the SBC and we need your help and support in every way.
May 15 is the Appointment Service of Global Missionaries
On the evening of May 15, Cross Church will host the appointment service of 58 missionaries that will serve around the world through the Southern Baptist International Mission Board. These are our missionaries! On this evening, you will hear from Dr. Tom Elliff, President of the International Mission Board. We will be appointing 58 missionaries that will serve in countries around the world. At present, the SBC has nearly 4,900 missionaries serving around the world. Again, these are our missionaries as we support them financially through the world missionary enterprise of Southern Baptist churches called the Cooperative Program.
Plan to be present at our Pinnacle Hills campus on May 15 at 6:30 p.m. for this service. This will be one of the greatest worship services to ever happen in our 143-year-old church. You will not want to miss it! You will experience the singing of our Worship Choirs, witness missionaries being appointed and hear their testimonies, and hear great Bible preaching by Dr. Tom Elliff. Please friends, do NOT miss this service and invite believers from all around the region to attend with you.
May 12 is Global Missions Day and Mother's Day
The trustees of the International Mission Board of the Southern Baptist Convention will be meeting in Northwest Arkansas during the week of May 12. Therefore, an opportunity afforded us to make May 12 a powerful, exciting day. We will have guest preachers on each campus and I assure you that you will hear some incredibly powerful preaching relating to global missions.
Springdale and Pinnacle Hills: Dr. Tom Elliff, President, International Mission Board
Fayetteville: Dr. Gordon Fort, Senior Vice President, Office of Prayer Mobilization and Training, International Mission Board
College Avenue: Lance Morton, Missionary Appointee
As well, missionaries at all our campuses will be speaking to several small groups and encouraging people. On this same day we will celebrate Mother's Day and we have planned something very special for moms and their families.
October 28-30 is the Arkansas Baptist State Convention Annual Meeting and Pastors' Conference
It is also a great privilege for Cross Church to host the Arkansas Baptist State Convention Pastors' Conference on Monday, October 28, and then the Arkansas Baptist State Convention Annual Meeting on Tuesday and Wednesday, October 29-30. With these events still several months away, I will share more details at a later date, but we are honored and privileged to serve the churches of the Arkansas Baptist State Convention.
Therefore Cross Church Family . . .

I ask you to support these major events. Pray over these events and the people that will participate in them. Plan to serve in these events — we will need greeters, parking lot attendants, and ushers. I know you will want to help us bring Cross Church's "A Game" for these major days. Mark your calendar and put them in your prayer journal. Let's make them a great honor to Jesus as we partner with others to advance the Gospel to the entire world. Thank you for your prayerful and financial support of advancing the Gospel of Jesus Christ.
Yours For The Great Commission,

Ronnie W. Floyd