Sunday is an Important Sunday in Cross Church
Please do not miss Sunday at Cross Church. It is a very important Sunday in the life of our church. Just think of our Sundays in March already:
1st Sunday: Snow Sunday
2nd Sunday: Time Change Sunday
3rd Sunday: Spring Break Sunday
4th Sunday: Spring Break Sunday
Now our 5th Sunday… let's gather again from these weeks that have placed our fellowship all over the map due to weather, time change, and spring break. Sunday is a very important Sunday at Cross Church.
Romans 12 Expositional Series Concludes Sunday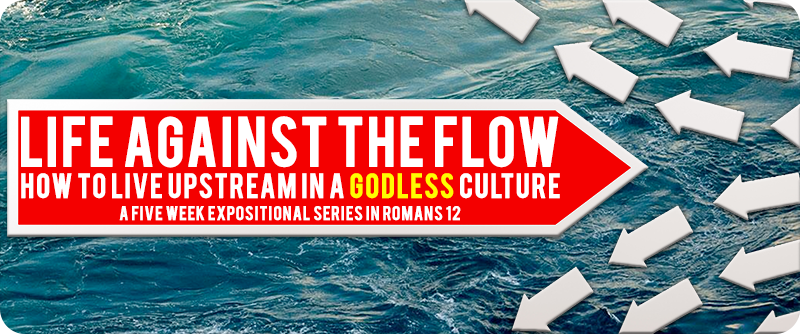 I have loved this expositional series from Romans chapter twelve. The first four Sundays of March, we have walked through much of the chapter. Now, on this coming Sunday, March 31, we will walk through Romans 12:17-21. You can view previous messages from this series by clicking here
God's Providence in Your Life

Providence is God's guidance and protection in our lives. Do you believe in God's providence? God will guide and provide for you in your life. At times, each of us has struggled with understanding God's providence. Yet, we know God is always working in our lives and moving us into a greater likeness to Him. Yesterday, I released an article for pastors and church leaders about the providence of God. You may find it encouraging for your own life as you lift big principles from this article that apply to you.
Easter Weekend, April 20-21, is Only Four Weeks Away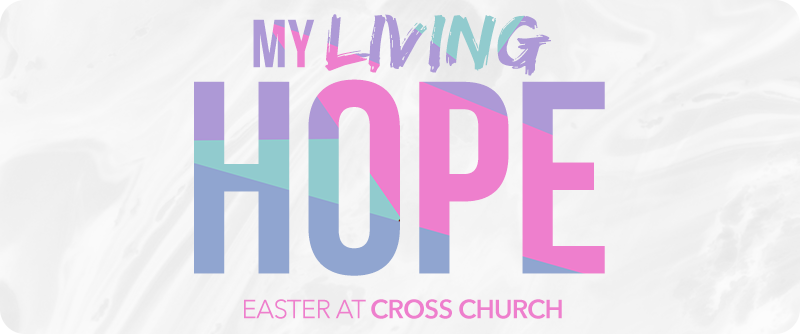 Who will be that one person or one family you bring to one of our sixteen worship services offered across our four Cross Church campuses on Easter Weekend? MY LIVING HOPE is our theme for our 2019 Easter Weekend. Use Easter Weekend to share with your friends, a family member, or a colleague about your own personal "living hope" by inviting them to one of our services. Find a service on the campus you attend regularly and bring them with you. See the list of service times below:
Saturday, April 20
Springdale | 5:00 p.m.
Pinnacle Hills | 5:00 p.m.
Fayetteville | 5:00 p.m.
Sunday, April 21
Springdale | 9:30 & 10:55 a.m. (Español | 10:55 a.m.)
Pinnacle Hills | 9:00 & 10:30 a.m. (Español | 10:45 a.m.)
Fayetteville | 7:30, 9:00, 10:30 a.m. & 12:00 p.m.
Neosho | 8:00, 9:15 & 10:45 a.m.
Easter in the Community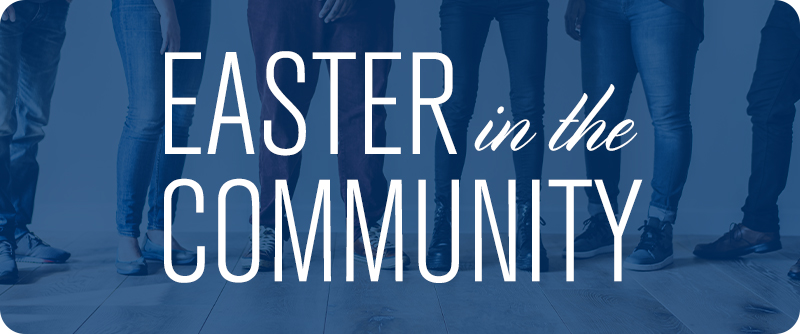 In the week leading up to Easter Weekend, we take Easter into the Community. The goal is for our ministry team to take Easter into the community by creating Easter gatherings throughout Northwest Arkansas and Southwest Missouri the week of April 15-19. The members of our team are able to arrange their Bible Study to fit your desire or possibility in your workplace or neighborhood, speaking anywhere from 10 to 30 minutes. Our goal is not to have a lengthy gathering, but to be effective. We want to go into your world to share a positive word about Easter and even offer an invite to one of our services, if they do not attend church elsewhere. Through the years, God has used this vision, we had many years ago, to literally take Easter into the community. It has been encouraging to see numerous people have come to faith in Christ. Check your worship guide on Sunday or call the church office to find out how to request one of our team members to give a brief devotion at your workplace.
Kids Day next Sunday at Cross Church
Don't miss Kids Day next Sunday, April 7 at Cross Church! It will be exceptional for kids across all campuses. Bring your friends as each campus will host fun and meaningful experiences, encouraging kids to love God, love His Church, develop friendships, and have fun. For all kids from preschool through fifth grade!
See You Sunday,
Ronnie W. Floyd