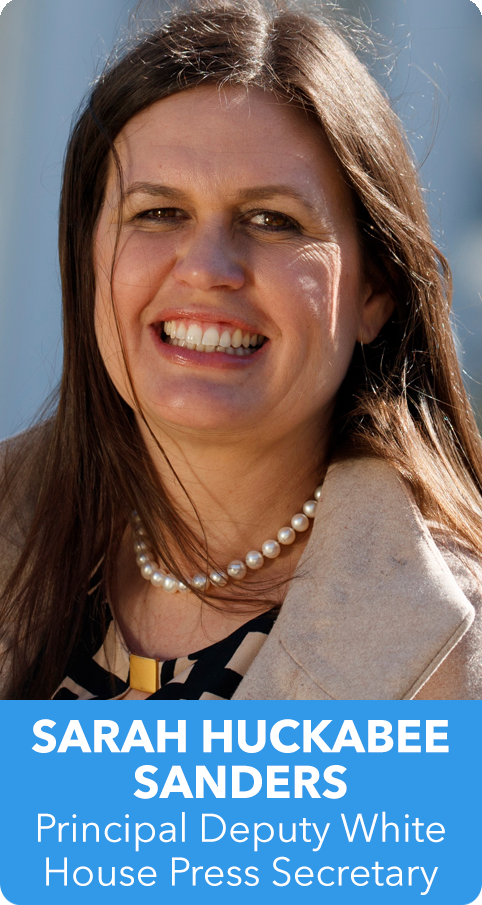 This week on Life and Leadership Today, we talk with Principal Deputy White House Press Secretary, Sarah Huckabee Sanders. Right now, she is one of the most powerful women in America. Sarah is fearless, quick on her feet, and a rising star in the administration. Sarah and I discuss:
What it's like to be the Deputy White House Press Secretary
What she believes is the most pressing issue facing America today
Advice she receives from Dad and Mom, former Arkansas Governor and First Lady
What President Donald Trump is like as a person
Important leadership lessons she's learned
… and more. Don't miss this exciting discussion!