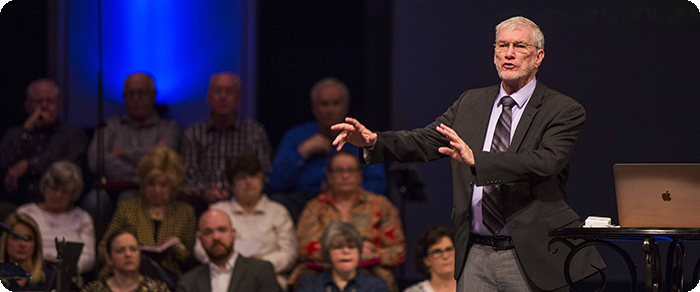 If you missed last Sunday, you missed one of the great messages proclaimed here at Cross Church. Ken Ham, the President and Founder of Answers in Genesis, the Creation Museum, and the Ark Encounter proclaimed God's Word at Cross Church. If you missed hearing Ken, you can watch his message here. I look forward to the opportunity to visit these experiences which help the Bible come to life!
Are You praying for and Preparing to Invite Others to Easter Weekend?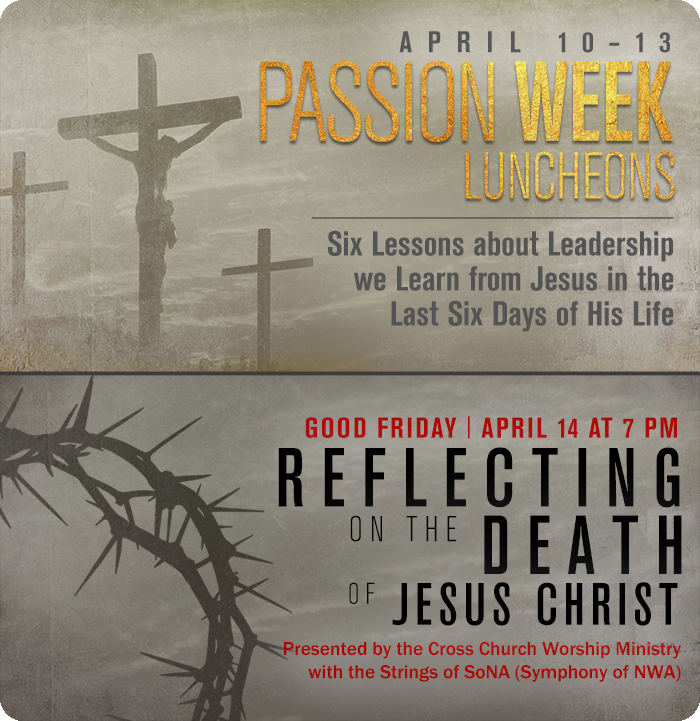 Eight great days await us from Palm Sunday through Easter Weekend. We will teach on 6 Leadership Lessons from the Life of Jesus Christ in the Last 6 Days of His Life beginning on Sunday morning, April 9 through the Friday night experience with the Worship Choirs of Cross Church and the Symphony of Northwest Arkansas strings. On Saturday and Sunday in one of our fifteen services on Easter Weekend, we will proclaim from God's Word, I Stand Amazed!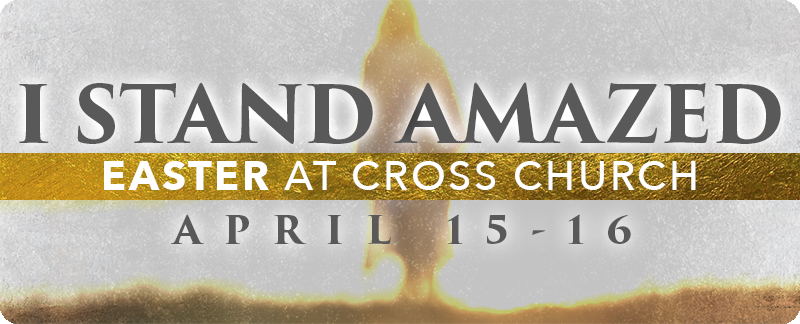 Pray now. Begin to invite others soon. Now is the time to get serious about Easter and see how God wants to use you for His glory. Here are our service times on each campus:
Saturday, April 15
Springdale– 4:00 p.m.
Pinnacle Hills– 5:30 p.m.
Fayetteville– 5:30 p.m.
Sunday, April 16
Springdale– 9:15 & 10:55 a.m.
Pinnacle Hills– 9:15 & 10:55 a.m.
Fayetteville– 7:30, 9:00, 10:30 a.m. & 12:00 p.m.
Fayetteville East– 10:30 a.m.
Neosho– 9:00, 10:45 a.m.
Español (Springdale)– 10:55 a.m.
My Weekly Podcast is for You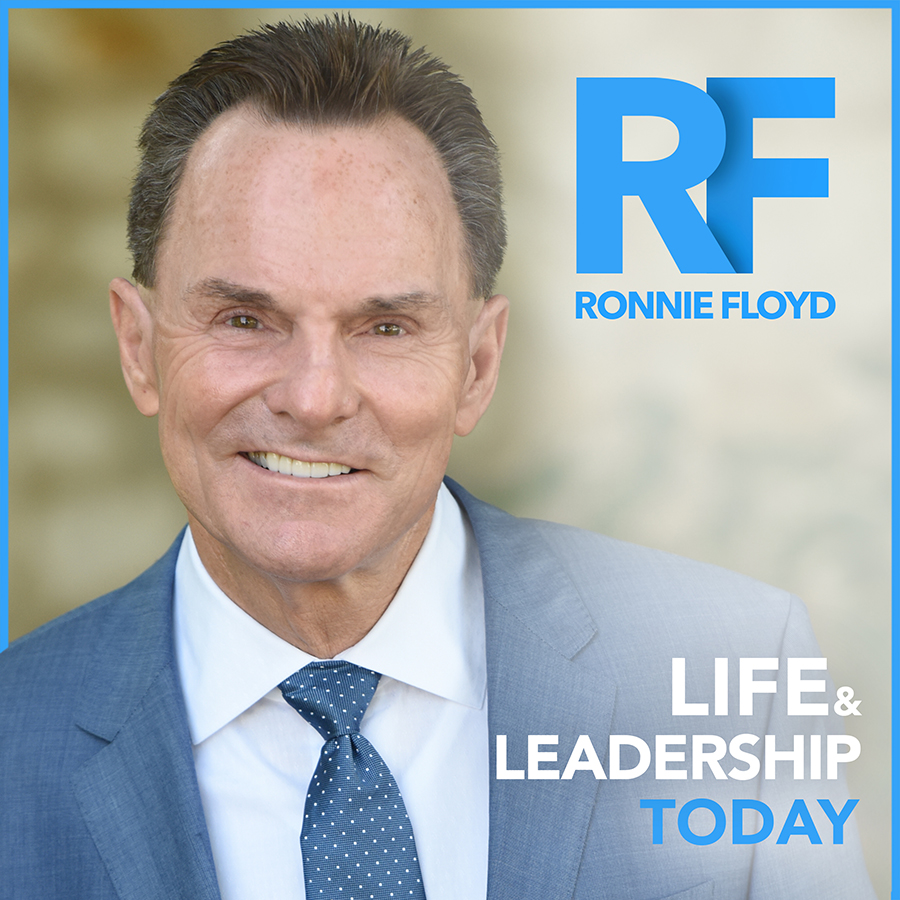 Every follower of Christ needs to hear other Christian men and women talk about life and leadership. Please become a weekly listener to the new podcast I host called Ronnie Floyd on Life and Leadership Today. In this week's podcast, you will have the opportunity to hear Dr. Jack Graham, Senior Pastor of Prestonwood Baptist Church in Dallas, Texas.
Take the opportunity to listen to each one of our podcasts listed below. The weekly podcast becomes available at 12:01 a.m. every Tuesday. You can subscribe to the podcast here. We would love it if you would rate and review it on iTunes, as it helps us reach more people.
Episode 1: Life and Leadership Today with Guest, Chris Mortensen
Episode 2: Life and Leadership Today with Guest, Cheryl Bachelder
Episode 3: Life and Leadership Today with Guest, Steve Green
Episode 4: Life and Leadership Today with Dr. Jack Graham
I'll See You Sunday, Cross Church!
Ronnie W. Floyd