Celebrating the 25th Anniversary of Doug Sarver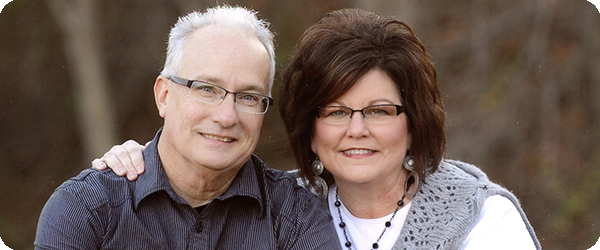 This  Sunday in our Springdale worship services, we will honor Doug and Karen Sarver. Doug has been with us twenty-five years. As our Global Missions Pastor, Doug has led Cross Church to become one of the most missional churches in America, demonstrating the unique, balanced perspective of Acts 1:8. Thank you Doug, for helping us reach Northwest Arkansas, America, and the world for Jesus Christ. We love you and Karen dearly, along with all of your family.
Jeana and I Celebrated our 40th Wedding Anniversary on December 31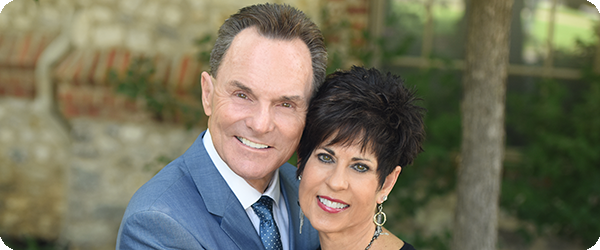 Last Saturday, December 31, Jeana and I celebrated our fortieth wedding anniversary. Yesterday, we released an article together entitled, 5 Keys to 40 Years of Marriage Together. You can read it here. We hope as you read it, you will be encouraged and pass it on to others.
A New Series Begins This Sunday: BARRIERS: It's Time to Move Forward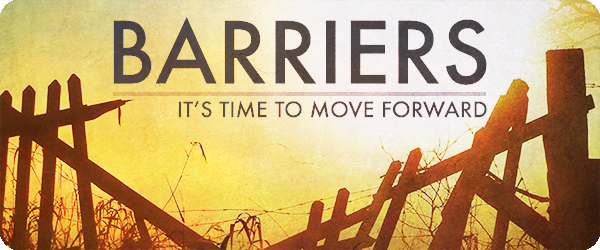 I look forward to being back in the pulpit this weekend, sharing the powerful Word of God with you. In this series, we will be challenged to overcome the barriers we face in living for God and living out our faith. This Sunday morning, we will be speaking on how to overcome the barrier of living an undisciplined life. Our message is titled, "Taking Back Control." Invite someone to join you.
Welcome Bradley and Caitlin Noblitt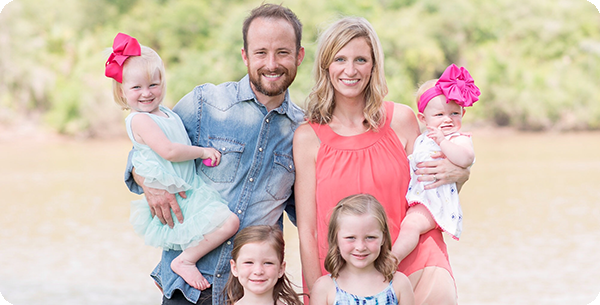 On January 1, we welcomed Bradley and Caitlin Noblitt to our Pinnacle Hills campus as our new worship pastor. I look forward to being here this Sunday to worship alongside Brad. I am so thankful for this young family with four little girls. Brad served at Cross Church Springdale in the Worship Ministry during the time his father, Kim, was the Worship Pastor. His mother, Suzanne, also served faithfully in the Worship Ministry. Caitlin's parents, Chris and Cathy Emert, served Cross Church for many years in the Worship Ministry. Pray for them as they adjust to their move from Calvary Church in Clearwater, Florida.
Dirt is Moving at Our New Fayetteville Campus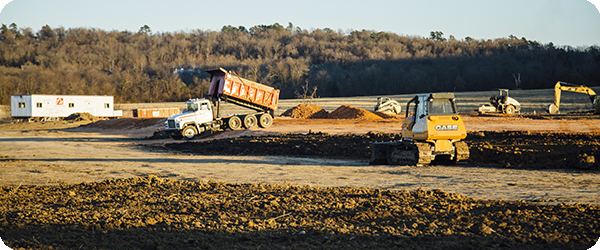 We are thankful that dirt is now moving and things are being put into action for the construction of our Fayetteville Campus on the southeast side of Interstate 49 at Wedington Drive. Drive by and see what is happening. Pray over the property. The miracle will continue in this dynamic location. Until then, we continue to move forward at all five of our locations with a renewed commitment in 2017 of reaching Northwest Arkansas, America, and the world for Christ.
Call to Faithfulness to Each of Us
In humility, I extend the call to each of us to be faithful to God. Determine now: I will walk with Jesus daily. I will be faithful to God in worship weekly. I will serve the Lord through my church regularly. I will give to the Lord the first tenth and more of all God entrusts to me weekly. Yes, now is the time to re-engage in the blessedness of faithfulness to God.
21 Days of Prayer
A great way to kick off the new year is joining us in 21 Days of Prayer. We want to call out to God together for 21 consecutive days for our families, our church, and our nation. Join us beginning this Sunday, January 8, all the way through January 28. We will provide daily devotionals during this time, and you can find out more information here.
See You Sunday at Cross Church! 
Ronnie W. Floyd