This Sunday, January 31, will be a huge day at Cross Church. We are concluding 21 days of prayer and fasting. Our prayers have been focused together. We know that over 3,000 of our people have participated at some level, with many participating in 21 days of fasting. This Sunday, we will give the entire service on each campus to prayer based on the Word of God and expressed through corporate worship. Yes, all eleven services on our five campuses will join in this time together. Do not miss it! We believe God is going to do something powerful in our midst!
"GIVE ME JOY" SERIES KICKS OFF ON SUNDAY, FEBRUARY 7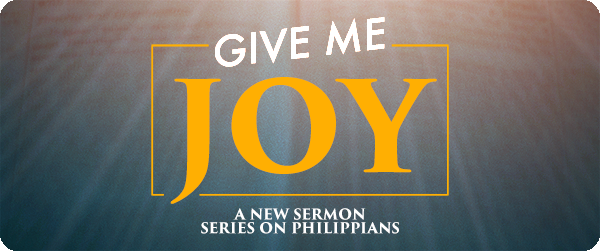 Beginning Sunday, February 7, we will begin a new series of messages. We will be studying the New Testament book of Philippians for ten weeks. Our teaching will be in-depth and challenging for each of us. The cry of our hearts in this ten-week series will be Give Me Joy.  Everyone wants joy. I want joy. I want to be part of a joyful church. Let's go on this expositional journey together. May the Lord teach all of us! Invite your friends and family members. You will not want to miss any of this series that begins on February 7.
I LOVE MY CHURCH DAY ON FEBRUARY 14
Mark Sunday, February 14 on your calendar and prioritize being with us on this day. We will gather our membership from the youngest to the oldest and declare unashamedly, "I Love My Church!" Everyone will be encouraged by the Give Me Joy series and inspired by being together. If you missed this past Sunday, take a moment to watch Cross Church Today as this exciting day is discussed.
MEN, SIGN UP FOR THE NORTHWEST ARKANSAS MEN'S CONFERENCE

I promise you men, it will be hard to beat the preaching and teaching ministries of my friends, Jack Graham, Ted Traylor, and Steve Gaines. These are stout men of God, courageous in their faith and leadership. Please sign up here today. Invite others to join you – from teenage boys all the way to senior adults.
Now is the Time to Lead,
Ronnie W. Floyd