Archive for January, 2018
Start 2018 Right: Be in Church on Sunday
The first Sunday in 2018 is upon us. Start 2018 right by being engaged in worship on Sunday. As well, make sure you are in a Small Groups as they kick-off for the year. We have no idea what will come our way this year, but we do know that we need God. We need to seek Him. We need to worship Him. Each Sunday at Cross Church, we offer eleven services on our four campuses. You can find locations and times here. I really hope you will start 2018 right!
We are in 21 Days of Prayer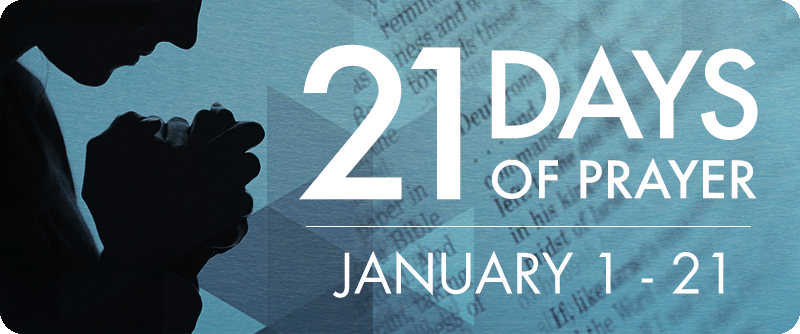 I realize many of you have been trying to get on top of your new year at work and in the family. I get it! Let me encourage you to join us as we observe 21 Days of Prayer in our church. You can be engaged with us by calling in to listen or join us on Facebook Live for no more than 20 minutes each morning at 6:30. You can also go to our Facebook page and watch the videos from previous days. Tell your friends. Engage with us. God is using this to create a massive commitment to prayer in our church and beyond.
Year-End Giving was Record Breaking
To God alone we give glory and we thank you for coming together to create history in our church by giving in a record-breaking way. What we can do together far exceeds what we can ever do alone. This includes record-breaking year-end giving to our Ministry Budget, which is the bread and butter of what we do daily. Thank you, Cross Church Family! Many who were away for Christmas will make up in their giving this week, as well as those who missed last Sunday due to winter weather challenges. Let's start out 2018 in an obedient way by honoring God with at least the first tenth of all He has given to us through our local church. We are on a pathway to be debt-free sometime in the year 2020 or before… the more we give to what God is doing here, the quicker this debt-free pace will occur.
Come to Our One-Night Marriage Conference on Friday, January 26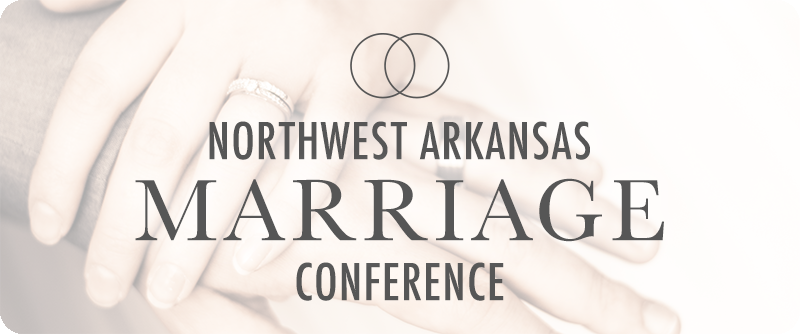 On Friday, January 26, we will host the NWA Marriage Conference at our Pinnacle Hills campus. This is a one-night event for everyone who wants to celebrate and learn about marriage from God's perspective. Jeana and I will lead this conference along with our own Dr. Nick and Meredith Floyd, and Dr. Jeff and Julie Crawford. The event is free, but you must reserve tickets. Childcare is also available for birth – 5th grade, but requires registration. You can find more information, register for childcare, and get your tickets here. Invite friends & family to join us for this night of drawing closer to God in order to strengthen marriage relationships.
Let's start 2018 right – see you Sunday!
Ronnie W. Floyd
As we enter this exciting year of 2018 together, only God knows what is before us. We do not know what the future holds for us personally or for America; but we do know who holds our future.
UNIFYING in prayer for America is powerful. As we discern what is before us right now in our nation, as well as listen to the Lord and His voice to us through His Word, we lift up these three prayer priorities for America this January.
Please share these with friends, pastors, churches, denominations, networks, ministries, and Christian media. The more people we have praying together about the same things in our nation, the more we will see God move us forward together.
We are going to be praying for unity in America for the next several months. We revealed in November that Pray For America: UNITY is our 2018 theme for the National Day of Prayer. We chose this theme because we strongly believe this is God's heart. Therefore, from now until and even beyond our Thursday, May 3, 2018, National Day of Prayer, we are going to call for, forward, and pray for unity in America.
Millions of Christians in our nation need to enter the throne of grace with boldness in this time of great need in our nation. If we do not unify soon, I believe our nation's future will be jeopardized.
Whether you pray daily or weekly for our nation, please join us in praying with the authority of the Scriptures for these three priorities for America. This week, we are four months away from Thursday, May 3, 2018, our National Day of Prayer. Now is the time to pray for these three prayer priorities for America:
1. #PRAY4UNITY IN THE CHURCH OF AMERICA
"Now I urge you, brothers and sisters, in the name of our Lord Jesus Christ, that all of you agree in what you say, and that there be no divisions among you, and that you be united with the same understanding and the same conviction." 1 Corinthians 1:10
God is calling His church in America to unify upon the authority of the Bible and the centrality of Jesus Christ, the only Savior of the world.
Ask God for thousands of local churches to unify as one body of Christ, agreeing together that God is our greatest need in America.
Call upon God for Jesus' Church in America to walk in unity, harmony, and oneness, so His Church personifies, calls, and leads America to unity.
Convict the church in America to wake up spiritually, agree clearly, unite visibly, and pray extraordinarily for the next Great Spiritual Awakening in America to occur in our generation.
Call upon God to bring spiritual awakening now in America, shaping the future of America, just as the Great Spiritual Awakenings in our history have shaped our spiritual heritage as a nation.
2. ASK GOD SPECIFICALLY TO GIVE OUR NATION'S LEADERS CLEAR DIRECTION TO LEAD THE PEOPLE IN OUR NATION THROUGHOUT THE YEAR OF 2018.
"Trust in the Lord with all your heart, and do not rely on your own understanding; in all ways know him, and he will make your paths straight." Proverbs 3:5-6
Lord Jesus, give our nation's leaders a passion to lead by Your Word and according to Your will in all things.
Father, help our President, our Vice President, the Cabinet, and all the members of Congress, as well as the leaders in our state and in our region to know that God is able to reveal the path He wants us go to in our regions, states, and nation.
Spirit of God, move upon the leaders of our nation to work together toward resolving these critical issues:

Personal credibility and the integrity of leadership among their own colleagues charged with leadership in our nation
Divisiveness and vitriolic communication in our nation
Tax reform implementation
Healthcare reform
Immigration reform
Education reform
National security
Religious liberty
Sanctity and dignity of human life
Terrorism nationally and globally
Drug addiction and overdose
Other issues that may emerge this month
Sovereign God, we ask that You protect the leaders of our nation and their families, as well as the members of our military nationally and globally, and all the first responders in our nation.
3. APPEAL TO GOD PASSIONATELY TO INTERVENE SUPERNATURALLY ON THE NATIONAL DAY OF PRAYER ON THURSDAY, MAY 3, 2018.
"Making every effort to keep the unity of the Spirit through the bond of peace." Ephesians 4:3
LORD JESUS, we ask You to call all leaders of denominations, church networks, churches, government, education, business, cities, and all communities in America to create thousands of gatherings that will saturate their regions in prayer for unity in America.
Father, use all relationships, social networking and all forms of media to mobilize millions of people to prayer for America on Thursday, May 3.
Spirit of God, raise up all generations, all ethnicities, all churches, all denominations, all networks, and all languages to pray for America on May 3.
Great God in Heaven, please remove all obstacles that stand in the way of every gathering on the National Day of Prayer.
Now Lord, as the national organization of the National Day of Prayer Task Force leads in this national effort, please provide for the financial needs that exist as it forwards prayer in America.
Holy Spirit, as Dr. Ronnie Floyd, the President of the National Day of Prayer Task Force, provides direction and leadership over this national prayer movement, please give Him Your direction and will in all things.
Dear friends, prayer warriors, and anyone who loves America and believes in prayer: Let's come together now, forward these prayer priorities in January of 2018 everywhere we can, and join in agreement daily or weekly over these needs before the Father in Heaven.
We believe in the power of prayer. Therefore, let's pray for our country like we do.
Now is the Time to Lead and to Pray for America,
Ronnie W. Floyd
Senior Pastor, Cross Church
President, National Day of Prayer
*******
Dr. Ronnie Floyd is the Senior Pastor of Cross Church, President of the National Day of Prayer, founder of the Cross Church School of Ministry, and host of the Ronnie Floyd on Life and Leadership Today podcast.
To request an interview with Dr. Ronnie Floyd
contact Gayla Oldham at (479) 751-4523 or email gaylao@crosschurch.com.
Visit our website at http://ronniefloyd.com
Follow Dr. Floyd on Twitter and Instagram @ronniefloyd