Archive for March, 2017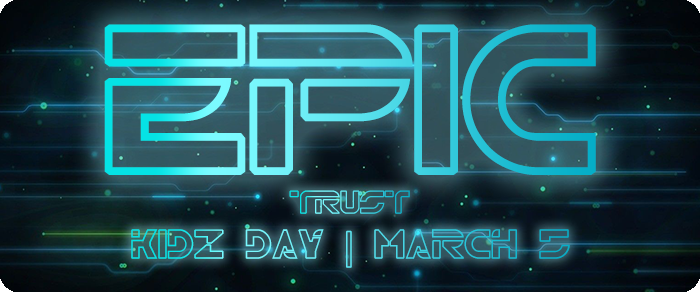 Each of our five campuses are excited to focus on children and families this Sunday morning! Even if you do not have children in your home, invite children and families from your neighborhood. Do all you can to support the Cross Kidz Ministry for this Sunday's KIDZ DAY!
Progress on the Fayetteville Campus
Our Fayetteville campus is progressing. The footings were poured for the building last week and things are moving forward. Last Friday, I was on the ground at our location at the Southeast corner of Wedington and Interstate 49. It is a dynamic and powerful location. Cross Church is blessed. Pray for resources and for the people who will one day attend there.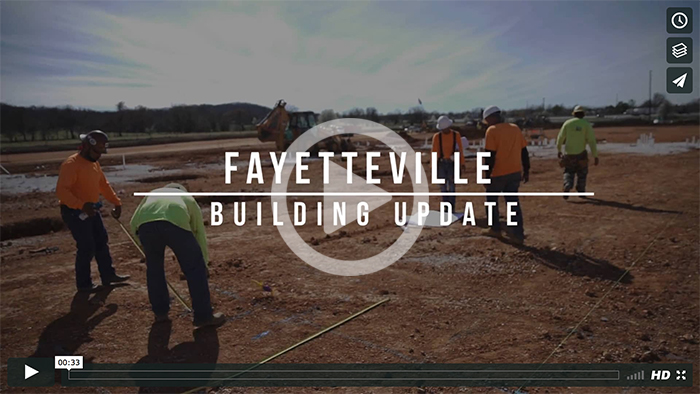 Pray 4 Every Home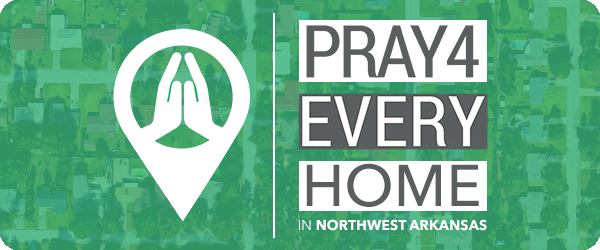 Please join us in this journey of praying for every home in Northwest Arkansas before Easter. You can join now and stay on as long as you desire. Pray 4 Every Home is a plan to pray for up to five of your neighbors for twenty days in a row, meaning you will pray by name for the 100 closest neighbors to you geographically. You can sign up here. If you have any questions, please email us at: praynwa@crosschurch.com.
The Crawfords Have Answered the Call to Knoxville, Tennessee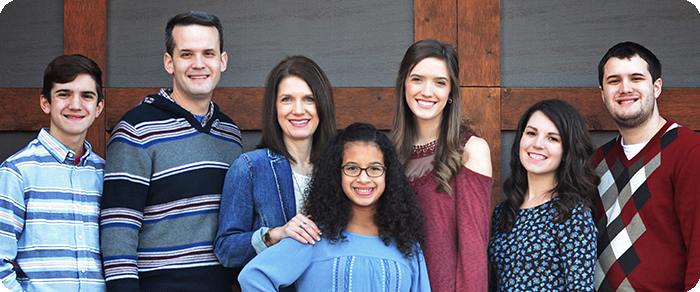 With joy, we celebrate with Dr. Jeff Crawford, who has answered God's calling to serve as Senior Pastor of the Grace Baptist Church in Knoxville, Tennessee. This is a large church in a great city. While we regret this for ourselves and our ministry, we bless his new calling. He will be with us until Sunday, March 12. He will be preaching services on both our Springdale and Pinnacle Hills campuses on this day. We will pray for him and Julie, commissioning them from here to change the world. You see, at Cross Church, we believe that people change the world. I wrote about this on Monday in an article. If you missed it, read it here.
We are Very Thankful for Brian Dunaway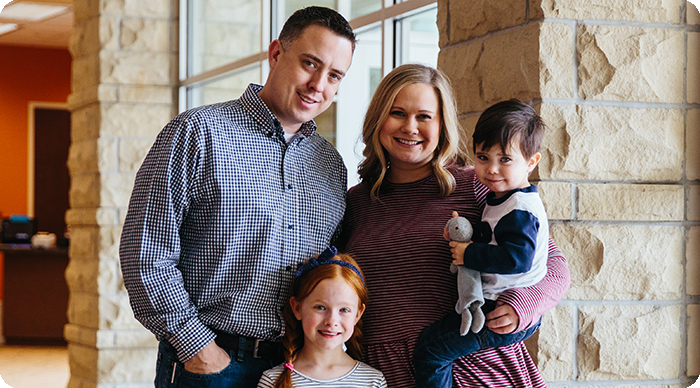 This Sunday on our Springdale campus, we will celebrate the 5th anniversary of Brian Dunaway. I am mentioning Brian here because without him, we would have little communication with you or anyone else in the world. His giftedness in technology ascends this ministry. This servant leader is the best of the best, a true spiritual champion, and he has assembled a fantastic team to work with him. Brian has walked beside me closely, especially over the past three years, and together we are moving into new avenues of using technology to advance the gospel of Jesus Christ. Thank you, Brian and Gina Dunaway, for your love for Cross Church and for us. We love you and congratulate you on five years of serving all of Cross Church.
Pray for Sunday and Bring Someone with You,
Ronnie W. Floyd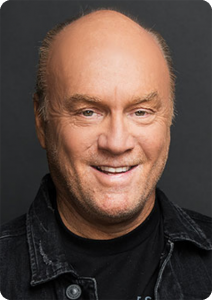 The following is an article I co-signed, posted by Greg Laurie on February 28, 2017. Published by permission.
2017 – The Year of Good News! 
by Greg Laurie
#YearofGoodNews
I have written a letter that I have asked a lot of my friends to sign.
It is a declaration to make 2017 "The Year of Good News."
Franklin Graham was the first to get the word out.
Will you join him and sign as well at goodnews.harvestamerica.com?
The Year of Good News
In a time of bad news, distracting news, divisive news, disorderly news, and, sometimes, depressing news we—as Christians and as leaders—want to recommit ourselves to making sure that the Good News of Jesus cuts through it all. We call upon Christians in America to make 2017 "The Year of Good News."
Christians everywhere must share the message of Jesus with everyone they can at every opportunity they can. Pastors must preach the Gospel boldly and pray intentionally for national revival.
Despite the divisions and distractions dividing our nation and disorienting our culture, we believe that the Gospel of Jesus Christ remains the hope of the world and is more needed in our nation now than at almost any point in our nation's history.
This is not to diminish the important good works and example that the Church as a whole provides, but it is to emphasize that Jesus has commanded us to "go into all the world and preach the Gospel" and to "make disciples of all nations."
Our message is the Good News that God loved us so much He sent His son to this earth on a rescue mission. Jesus who is fully God and fully man lived a perfect life, died a perfect death and rose again from the grave.
We need a national miracle to heal our political, racial and cultural divisions, and that miracle is found in the power of Jesus to change our hearts. Therefore, we commit to preach louder than our nation's politics, and we aim to make the message of Jesus Christ transcend the monopoly of our media. We confess our only hope of unity is on the level ground at the foot of the cross of Jesus, and our only hope of healing is in the victory achieved through his empty tomb.
The gospel is the timeless, God-honored, God-ordained message that can change a human heart for time and eternity. We accept Jesus' command to proclaim his message, wherever we are to whomever we are around.
Because 2017 is such a critical year for America, it must become the Year of Good News. Please share #YearofGoodNews with everyone you can.
Signed,
Greg Laurie
Senior Pastor, Harvest Christian Fellowship.
Al Mohler
President, Southern Baptist Theological Seminary
Anne Graham Lotz
Author
Brian Brodersen
Senior Pastor, Calvary Chapel of Costa Mesa
David Jeremiah
Pastor, Shadow Mountain Community Church
Eric Metaxas
Author, Speaker, Radio Host
Franklin Graham
Billy Graham Evangelistic Association
George Wood
General Superintendent, Assemblies of God
Jack Graham
Pastor, Prestonwood Church
James Dobson
Author, Family Talk with James Dobson
James MacDonald
Founder and Senior Pastor, Harvest Bible Chapel
Joe Focht
Senior Pastor, Calvary Chapel of Philadelphia
Joel Rosenberg
Author
Kevin Ezell
President, North American Mission Board (NAMB)
Levi Lusko
Pastor, Fresh Life Church
Max Lucado
Author
OS Hawkins
President, Guidestone Financial Resources
Randy Alcorn
Author
Robert Morris
Pastor, Gateway Church
Ronnie Floyd
Senior Pastor, Cross Church
Rev. Samuel Rodriguez
President, National Hispanic Christian Leadership Conference
Skip Heitzig
Founder and Senior Pastor, Calvary of Albuquerque
Steve Gaines
President, Southern Baptist Convention
Go to goodnews.harvestamerica.com and add your voice to the respected evangelical leaders listed above.