Archive for December, 2013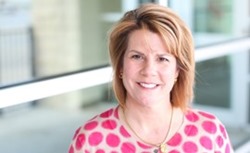 This week on RonnieFloyd.com, Pastor and several Cross Church staff members are sharing their Christmas memories and traditions. Today, we hear from Mollie Duddleston, Director of Women's Ministries at the Pinnacle Hills campus. You can read more from Pastor and other Cross Church staff members about their Christmas traditions at RonnieFloyd.com now thru December 24.
It is a great privilege to be a "guest writer" today for Dr. Floyd, writing about my one of my very favorite things, Christmas! I keep a Christmas scrapbook for our family, and so, as I prepared to write this post, I looked through the scrapbook, laughing and reminiscing about the 25 Christmases Jim and I have spent together. Christmas for our three children, Tucker, Sawyer, and Kate, is not unlike how I was raised.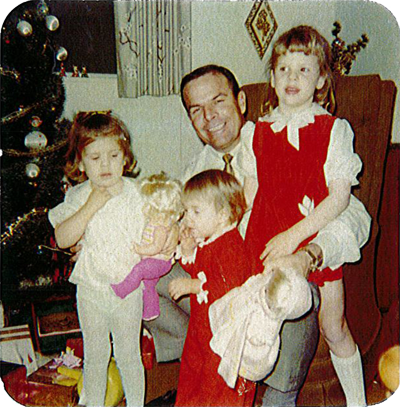 Growing up in small-town Texas, Christmas was family, food and church. Our small Baptist church always had a Christmas pageant, complete with hand-made costumes and a handbell choir. We often celebrated Christmas Eve services at the First Baptist Church of Hillsboro, Texas where my grandfather was the pastor. Often, we would see cousins, aunts and uncles from around the state, and my grandmother and mother would plan big meals, filled with turkey, sweet potatoes and a myriad of Jell-o salads (I still hate Jell-o!).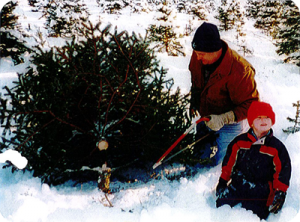 When Jim and I began to have kids, we decided to establish some traditions that our family would enjoy. Because we lived in Denver, Colorado at the time, an obvious tradition was a live Christmas tree. So, with a three-month old baby and a permit to cut a live tree, we headed into the mountains and thus, established our first Christmas tradition. For the years we lived in Colorado and Connecticut, cutting a tree was actually cutting a tree, often in the snow, with our young boys excitedly deciding which tree was the best. For the last few years in Arkansas, this has involved a trip to the local Lowe's on the day after Thanksgiving. On the way in, Jim instructs the boys to try to "steer Mom to the 7-8 ft. section" while Mom (me) longingly stands in front of the 11-12 ft. section. Typically, we settle on a beautiful 10 ft. tree, and we celebrate with an ornament exchange where each child receives an ornament that celebrates something memorable from the year.
One of the great blessings of living in a number of fantastic places around the United States during our married life is the opportunity to enjoy a wide variety of cultural holiday events. This probably didn't start as a purposeful tradition, but over the years, it has definitely become a significant tradition to our family. What started with hot cider and a live nativity at the Littleton Museum has also included the lighted boat parade in Newport Harbor, the lighting of the Christmas tree in New York City and Radio City Music Spectacular. For the last several years, our family has done a day trip to Branson, where we visit Silver Dollar City. We eat in the same restaurant, ride Wildfire (a roller coaster) after dark, enjoy a fun day together, and then see the beautiful light display. It's truly one of the most spectacular light displays I have ever seen.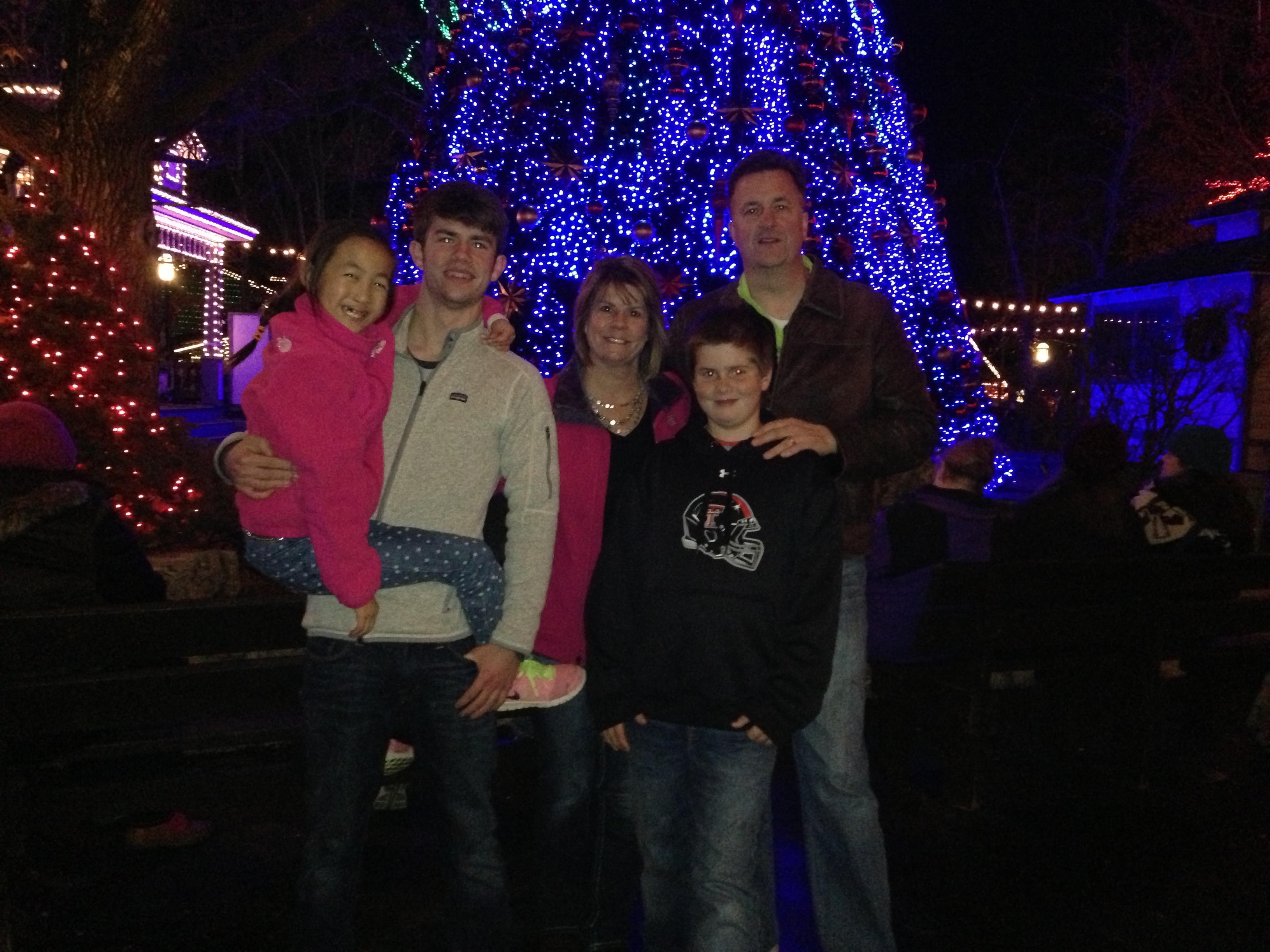 As I stood with my precious family a couple of weeks ago at Silver Dollar City watching the nativity float pass by, I reflected on the elaborate "American Christmas," a stark contrast to the first Christmas in a humble nativity with two teenagers fearfully holding the most spectacular baby they had ever seen. In that dimly lit, stench-filled stable, a Savior was born, my Savior was born. So, as I celebrate Christmas Eve with my husband and children tomorrow night, the most wonderful of all traditions will occur: the reading of Luke 2 and the joyful proclamation that "unto us is born this day in the city of David, a Savior who is Christ the Lord."
Merry Christmas!
Mollie Duddleston
Director of Women's Ministries, Pinnacle Hills campus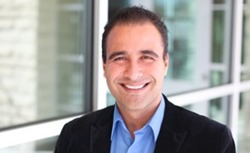 This week on RonnieFloyd.com, Pastor and several Cross Church staff members are sharing their Christmas memories and traditions. Today, we hear from Julio Arriola, Global Worship Pastor. You can read more from Pastor and other Cross Church staff members about their Christmas traditions at RonnieFloyd.com now thru December 24.
I grew up in very small town close to the City of Guasave, Sinaloa, in the Northwest part of Mexico. With a population of about 500 people, you would think there was nothing interesting to do, but as a matter of fact, it was fun living there. There was no need to ask for permission to go out to play after school; we basically spent most of the day outside. We had cows, a horse, sheep, goats, pigs, chickens, and dogs. We always found ways to have good times as a family, especially on Christmas Eve.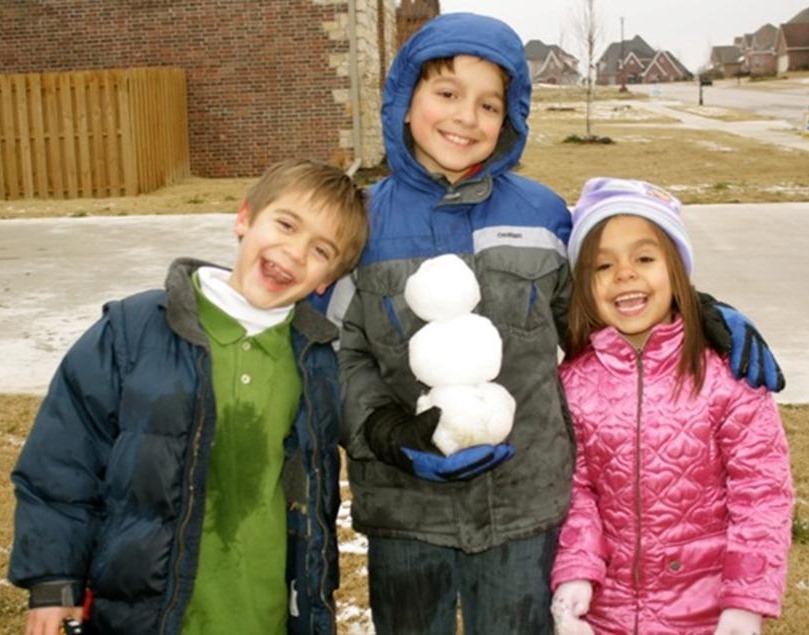 Even tough I didn't grow up in a Christian environment, I have great Christmas memories. Our relatives lived around us: our grandma, uncles, aunts and MANY cousins. My favorite part of Christmas was seeing all my family together, surrounded by lots of food, as well as plenty of laughter and dancing. If there was any kind of problem between family members that had arisen during the year, that was the time to talk it out, forgive each other, and enjoy the fellowship. Oh, how I miss those times!
Now as a believer, I can more fully grasp what Christmas is truly about. We love all the preparation that goes into Christmas and how people seem more open to hearing about Christ. We love any time we get to see people come to Christ, but during this time of year, it is especially sweet.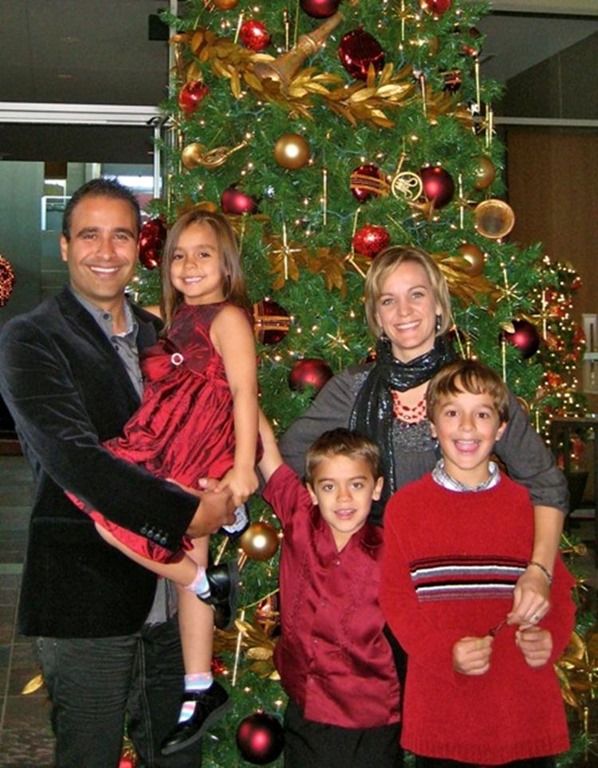 We also treasure the fellowship with friends and family during the Christmas season. Carla and I teach our children the importance of spending Christmas Day with grandparents and close relatives. We have driven overnight on Christmas Eve just to be with them on this special day. Our kids haven't spent a Christmas without a big gathering of family members and friends. They have learned that on Christmas, we are all together, with lots of food and lots of laughter as we celebrate Jesus' birth and exchange Christmas presents. And as we go through the years, we continue to add not only to our fun memories of Christmases past, but also new traditions for Christmases yet to come.
Julio Arriola
Global Worship Pastor, CrossChurch
@arriolajc