Archive for April, 2013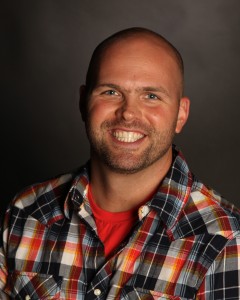 As I shared yesterday, Cross Church is presented with a special opportunity this coming Sunday, April 21. Our Springdale and Pinnacle Hills campuses are eager to study the Word of the Lord under the preaching of Pastor Clayton King. He will speak at our Springdale Campus at 9:15 a.m. and at our Pinnacle Hills campus at 10:55 a.m.
Pastors rarely get the opportunity to listen to another pastor share the Word from behind their own pulpit. If we are in town, we are typically preaching. Well, this weekend I will be in town and you can guarantee I'll be seated on the front row, anxious to hear from this God anointed evangelist and preacher. I know that I will be encouraged by Clayton King's message and it is my fervent prayer that you will too.
My Request
As your pastor and friend, I want to urge you all to prayerfully consider who you will ask to join you at church this Sunday. This will be a special day at Cross Church, and this will be a special day in the lives of many of our guests as they hear the Gospel message, perhaps for the first time. Inviting others to join you at church can seem daunting – but inviting a non-believer to church reflects tremendous love for people and a passion for the Gospel of Jesus Christ. Cross Church, I assure you people will come when asked.
As Christians we are called to engage the culture with love and compassion. For each of you "engaging with the culture" will mean something different – those of you in the business world will interact with associates throughout your day, some of you will encounter neighbors as you walk towards your mailbox, and many of you will see familiar faces as you go about the errands of your day. There is still time to send your coworkers, neighbors, and acquaintances an email or text message inviting them to fellowship and worship with you.
Boldness and Opportunity
Our church did a phenomenal job of engaging the culture and reaching the people through our Easter Sunday and Passion Week events. During that eight-day time period we reached 21,456 people in our community across all of our campuses. To God be the Glory! Thank you to all of you who invited guests to join you throughout Passion Week – but I am calling on you to, again, invest in the lives of those around you and invite them to this Sunday at Cross Church.
Daily I have prayed for Clayton King and that people will hear his message in a special way and start a personal relationship with Jesus Christ. I have also prayed for you – the church family – that the Lord would bless you with boldness and opportunity to invite guests to join you on Sunday.
May the Lord bless you with boldness and a passion to share Christ with those closest to you!
Yours for the Great Commission,
Ronnie Floyd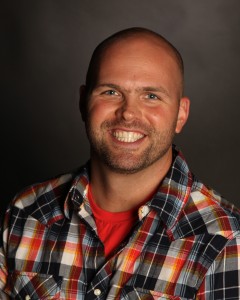 The Cross Church family will experience a special day on Sunday, April 21. Our Springdale and Pinnacle Hills campuses will welcome Clayton King as our guest preacher. Clayton King will speak at 9:15 a.m. at our Springdale campus and at 10:55 a.m. at our Pinnacle Hills campus.
I am eager to hear Clayton King preach the Word of God and I want to urge you all to be a part of this special day and to bring others with you. Let's make it a great day at Cross Church all for the Glory of God!
Invite, Invite, Invite
Clayton King is a phenomenal evangelist and preacher of God's Word. He serves as a teaching pastor at NewSpring Church in Anderson, S.C, and is also a campus pastor at Liberty University in Lynchburg, Va. Between his NewSpring Church and Liberty University ministries; Clayton King reaches thousands of people each week for the glory of God.
Clayton King is God-anointed preacher and is extraordinarily gifted at reaching the lost and bringing them to the Lord. He preaches the Bible! And the Bible relates to each of us and every aspect of our lives, including family, leadership, and relational situations. So Cross Church, please use this opportunity to gather those around you who need to hear the life saving message of Jesus Christ. Adults, students, and children can ALL invite guests to join them this week at Cross Church – so everywhere you go this week invite, invite, invite!
Pray for Cross Church Student Day
This weekend our Cross Church student ministry teams are hosting three Student Day events across our region. Student Day is an amazing opportunity for students and families to respond to the Gospel of Jesus Christ. Clayton King will be speaking at our Student Day events — reaching young people in Fayetteville, Springdale, and in the Bentonville/Rogers area.
Please pray that our students will invite their friends to join them at Student Day events and at church on Sunday morning. Please also pray, by name, for Clayton King as he prepares for the coming days and that people will respond to his presentation of the Gospel message.
If you have a student living on your street or in your neighborhood, invite them to Student Day.
There is no family like the Cross Church family! Let's make a difference this week.
Yours for the Great Commission,
Ronnie Floyd