Archive for the 'Life & Leadership Today' Category
In this episode, Ronnie interviews Cheryl Bachelder, CEO of Popeyes Louisiana Kitchen, Inc. She is a strategic leader, focused on developing outstanding leaders and creating effective teams that win.
In 2007, Cheryl was called upon to become the CEO of Popeyes. In her newly released book, Dare to Serve: How to Drive Superior Results by Serving Others, we learn that when she took over at Popeyes Louisiana Kitchen, Inc., the stock price had fallen to $13 a share. Popeyes stock price on March 1, 2017, closed at $79.01 a share, six times greater than when she began leading this major restaurant group. Through determining to lead the company in a new way, Cheryl is leading one of the greatest business turnarounds in recent American business history, recognized by numerous personalities and media, including the Wall Street Journal. In fact, on February 21, 2017, it was made public that the owner of Burger King, Restaurant Brands International, Inc., is purchasing Popeyes Louisiana Kitchen, Inc. for $1.8 billion cash. You will be inspired by what she has to share.
Podcast: Play in new window | Download
I am excited to share that the first episode of my new podcast released this week. Ronnie Floyd on Life and Leadership Today is a weekly 22-minute podcast that we pray will help people live more purposefully and inspire more effective leadership.


I started this podcast because…
I believe people change the world, and I want to invest in others.
God has provided so many opportunities for me to learn and grow beyond anything I could have ever imagined, and I want to share what I have learned with others.
Technology makes it possible for us to reach people around the world to help build strong leadership within our homes, churches, businesses, nation, and world.
On Monday, I wrote more about why I started this podcast.
Will you help?
You can help by:
Subscribing to my podcast
Listen, then rate and review the podcast on iTunes
Invite others to listen and subscribe
Share the podcast on social media using the sample posts and/or images below (Click the graphic to download)

Check out the new Life and Leadership Today podcast with @RonnieFloyd at ronniefloyd.com/podcast

My friend @RonnieFloyd has released new podcast, Life and Leadership Today. Subscribe at ronniefloyd.com/podcast

The new podcast, @RonnieFloyd on Life and Leadership Today, has launched. Check it out at ronniefloyd.com/podcast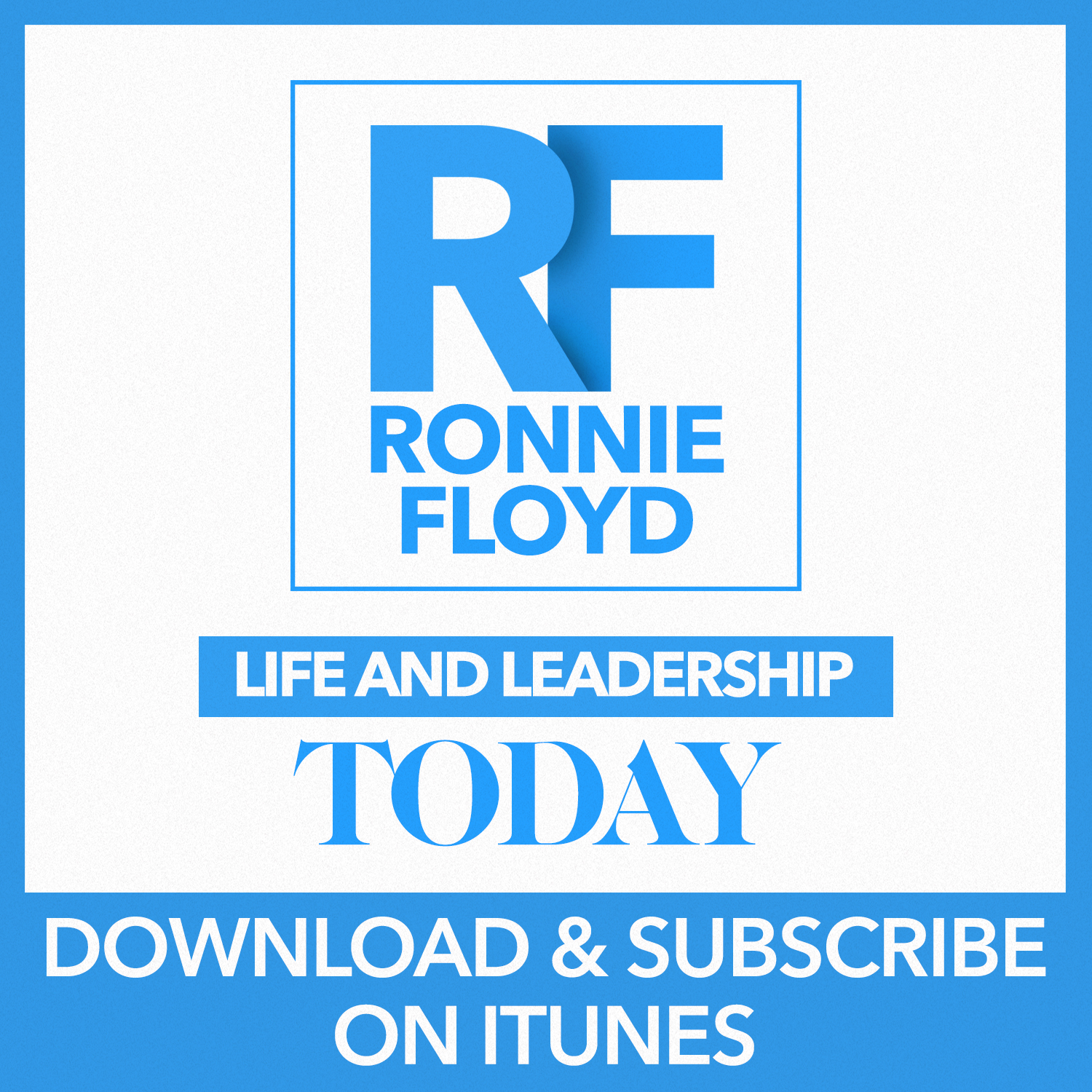 Thank you for sharing in the excitement and forwarding the vision with us.
Now is the Time to Lead,
Ronnie W. Floyd